Heb je ergens op zolder nog een stokoude iPod liggen? Dan heb je misschien goud in handen, want fanatieke Apple-verzamelaars hebben bizar veel geld over voor iPods van begin deze eeuw. Volgens Terapeak, een bedrijf dat verzamelobjecten op eBay monitort, zijn oude iPods veel geld waard. Ze moeten nog wel in hun originele verpakking zitten, of anders in ieder geval in goede staat en compleet met toebehoren zijn.
iPod in goede staat
Wat dacht je van bovenstaande tweede generatie iPod van 20 GB, in een doos met het cellofaan er nog omheen? 20.000 dollar! Voor een derde generatie iPod Shuffle van 4 GB wordt bijna 1000 dollar gevraagd. Natuurlijk: de verkopers moeten de prijs die ze vragen nog maar zien te krijgen, maar vorig jaar werd er 90.000 dollar betaald voor een Special Edition U2-iPod. Met een U2-iPod is sowieso goed geld te verdienen. Een 30 GB U2-iPod Video wordt momenteel aangeboden voor 7.000 dollar, een U2 Special Edition 2004 Black/Red 20 GB iPod voor 6.000 dollar.
De iPhone 14 nu tot €348 korting!
• Maximaal voordeel als je thuis Ziggo hebt
• 6 maanden Apple Music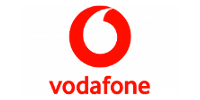 Bekijk actie
Ook iPod-memorabilia and -promotiematerialen wisselen voor hoge bedragen van eigenaar. Een ingelijste poster van de allereerste iPod: $ 8,999.99. Een display uit de etalage van een Apple Store: $5,599.
Kijk dus nog even of er ergen in een la een antieke iPod stof ligt te happen. En denk vooral niet aan de iPods die je al jaren terug in de prullenbak hebt gegooid.