Al langere tijd gaan er geruchten over een iPhone 2018 met dual sim. Vorige week werden in de code van de iOS 12 bèta aanwijzingen gevonden die de komst van een iPhone met dual sim leken te bevestigen. En die iPhone komt er waarschijnlijk ook … maar helaas niet in Nederland
iPhone 2018 dual sim: exclusief voor China
Volgens insiders bij de Foxconn-fabriek – waar iPhone-onderdelen gemaakt worden – komt er inderdaad een nieuwe iPhone met dual sim, maar is die exclusief voor China. Het gaat om de goedkoopste van de drie nieuwe iPhone-modellen, de 6,1-inch 'iPhone 9' met lcd-scherm.
De iPhone 14 nu tot €348 korting!
• Maximaal voordeel als je thuis Ziggo hebt
• 6 maanden Apple Music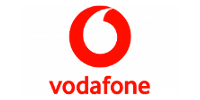 Bekijk actie
Naar het schijnt produceert Apple op dit moment iPhones met vier modelnummers (801, 802, 803 en 804). Nummer 801 en 802 zouden verwijzen naar de 5,8- en 6,5-inch oled-modellen. 803 en 804 verwijzen mogelijk naar het 6,1-inch lcd-model in twee varianten: eentje met, en eentje zonder dual sim.
Dual sim voor de concurrentie
Dual sim houdt in dat je twee simkaarten in het toestel kunt plaatsen. In China is het al heel gebruikelijk om twee providers en dus twee simkaartjes te hebben. Bijvoorbeeld omdat je bij de ene provider goedkoop kunt bellen, en bij de andere weer weinig betaalt aan mobiele data. Veel Chinese smartphones hebben al twee simkaarthouders en Apple móet hierin wel meegaan willen ze zichzelf niet buitenspel zetten.
Toch zou dual sim voor ons ook prima van pas komen. Bijvoorbeeld als je op je iPhone een zakelijk en een privé-abonnement wilt combineren. Of als je in het buitenland een simkaartje wilt kopen om te bellen, sms'en en internetten tegen het lokale tarief.
iPhone 2018
Naar verwachting geeft Apple volgende maand een keynote waarin de nieuwe iPhone aan ons wordt gepresenteerd. Of 'de nieuwe iPhone': het zijn er waarschijnlijk drie. Twee oled-modellen met dubbele camera, en een lcd-model met een enkele camera. Naast de nieuwe iPhone 2018 wordt er mogelijk ook een nieuwe iPad Pro 2018 gepresenteerd. Die heeft net zoals de iPhone X een scherm dat vrijwel de gehele voorkant beslaat en ziet er dus compleet anders uit dan eerde iPhone.