De software 'iCloud voor Windows' lijkt te maken te hebben met een ernstig beveiligingsprobleem. Er zijn klachten over beschadigde foto's en video's en in sommige bibliotheken duiken zelfs foto's op van vreemden …
Problemen bij iCloud voor Windows
Op het forum van MacRumors verschijnen meerdere klachten van iCloud voor Windows-gebruikers die problemen hebben met de opslag van foto's en video's. Beelden die zijn gemaakt met een iPhone 13 Pro of iPhone 14 Pro worden niet goed gesynchroniseerd.
De iPhone 14 nu tot €348 korting!
• Maximaal voordeel als je thuis Ziggo hebt
• 6 maanden Apple Music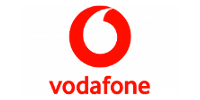 Bekijk actie
Video's die op met een iPhone zijn gemaakt en vervolgens worden gesynchroniseerd met iCloud voor Windows, veranderen bij een gebruiker in zwarte video's met scanlijnen. In sommige gevallen voegt iCloud zelfs stills toe aan video's van onbekende bronnen – mogelijk iCloud-accounts van anderen.
Foto's van vreemden in iCloud voor Windows
'Er zijn mij foto's getoond van de families van andere mensen die ik nog nooit in mijn leven heb gezien', schrijft een iPhone 14 Pro-gebruiker. In zijn bibliotheek doken ook foto's op van voetbalwedstrijden en andere willekeurige foto's. 'Dit is natuurlijk buitengewoon zorgwekkend en geeft me niet bepaald een veilig gevoel bij het gebruik van iCloud.'
Meerdere iPhone-gebruikers delen een soortgelijke ervaring. 'Gebeurt hier ook', schrijft iemand. 'Ik heb een foto van iemands dochter in pyjama die opduikt in het midden van een van mijn corrupte video's. Het is niet mijn kind …' 'Ik voel me een beetje beter dat minstens één ander persoon dit ook ervaart' schrijft een ander. 'Je voelt je een beetje gek als je mensen vertelt dat er foto's van mensen die je nog nooit hebt gezien, in je video's verschijnen.'
Het is niet zeker of de foto's afbeeldingen zijn van andere iCloud-gebruikers, maar dat lijkt aannemelijk. Zoals iemand op het forum ook aanstipt, zorgt de bug mogelijk dat je in feite een video van een andere gebruiker downloadt, maar die kan jouw apparaat niet decoderen. De foto die je ziet is dan een still van de video die niet is gedecodeerd.
Een oplossing voor de bug is er nog niet, maar we verwachten dat Apple snel een update brengt om het probleem voor iCloud voor Windows-gebruikers op te lossen. Heb jij ook iets geks gezien in je bibliotheek bij iCloud voor Windows? Laat het hieronder weten in de reacties.