De iPhone is ongetwijfeld een heel praktische camera. Je hebt hem altijd bij je, de beeldkwaliteit is dik in orde en dankzij talloze apps bewerk je je foto's onderweg of voeg je speciale functies toe aan de camera. Maar hoe je het ook wendt of keert: de iPhone kan – ook met apps – niet álles. Gelukkig zijn er een hoop foto-gadgets waarmee je juist die ontbrekende functies toevoegt. In dit artikel kijken we wat verder dan alleen de camera van de iPhone en laten je zien hoe je met wat aanvullende accessoires nog betere foto's (en video's) maakt.
Mega-zoom met de Canon PowerShot ZOOM
De Pro-modellen van de iPhone hebben weliswaar een zoomlens, maar ook daarmee heb je hooguit een tweevoudige optische zoom. Wil je verder inzoomen, dan gaat dat digitaal – gepaard met de nodige kwaliteitsverliezen. Wil je graag meer inzoomen, bijvoorbeeld voor natuur- of sportfotografie, dan is de Canon PowerShot ZOOM een uitkomst. Deze heeft een indrukwekkend zoombereik tot 4,8-voudige zoom (optisch) of 9,6-voudig (digitaal). En dat terwijl de afmetingen niet groter zijn dan van een gebruikelijke digitale camera. Dankzij de Canon Camera Connect-app zet je geschoten foto's direct op je iPhone om ze daar te bewerken of te delen. Samen vormen de Canon PowerShot Zoom en je iPhone dus een perfect team.
De iPhone 14 nu tot €7,50 korting per maand!
Maximaal voordeel als je thuis internet van Ziggo hebt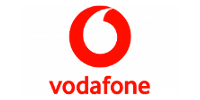 Bekijk actie
De wereld van boven met DJI Mini 2
Apple en het drone-bedrijf DJI lijken qua productfilosofie best wel op elkaar. Als je de beste mobiele telefoon wilt, dan koop je een iPhone van Apple. Als je de beste drone wilt, dan koop je er een van DJI. Als je de beste kleine telefoon wilt, dan moet je tegenwoordig de iPhone 12 mini halen. En DJI heeft nu ook de beste kleine drone in de aanbieding, de DJI Mini 2. Hij weegt maar 249 gram, maar maakt toch opnames in 4K en is in staat om tot windkracht 5 te vliegen. En onze iPhone in de lucht gooien om foto's van de wereld van boven te maken? Dan toch beter de DJI Mini 2 laten vliegen. Wederom staan de foto's zo op je iPhone om te bewerken. Een van de mooiste foto-gadgets om te hebben.
Beter geluid met de ZOOM IQ6 XY STEREO
Naast een goede fotocamera is de iPhone ook een ontzettend goede videocamera. Het enige waar de iPhone het een beetje laat afweten, is het geluid. De iPhone heeft piepkleine microfoontjes die het door het formaat alleen al niet kunnen opnemen met die van een toegewijde videocamera. Maar ook hier zijn foto-gadgets voor. De ZOOM IQ6 XY STEREO sluit je aan op de Lightning-aansluiting van je iPhone, en vervolgens til je de geluidskwaliteit van je opnames naar een hoger plan. Ben je veel met video bezig op je iPhone? Dan is het dus geen overbodige luxe om te investeren in een fatsoenlijke microfoon.