Apple stelt met zijn kersverse muziekstreamingdienst Apple Music de allerbeste aanbevelingen te kunnen geven. De eerste keer dat je Apple Music opstart kun je daarom aangeven welke genres en artiesten je leuk vindt, maar Apple leert pas echt je smaak kennen wanneer je muziek gaat luisteren. Zo kun je liedjes als favoriet markeren met het hartje, maar hoe werkt dat nou precies?
Favorieten in Apple Music
The Loop vroeg om Apple bij opheldering en daaruit bleek dat de favorieten-functie (het hartje) uitsluitend invloed heeft op de muziek die in de 'Voor jou'-sectie geadviseerd wordt. Ben je dus naar een van de radiostations aan het luisteren, dan is het niet zo dat de afspeellijst wordt aangepast op basis van wat je als leuk markeert. Dat komt doordat alle radiostations zijn samengesteld door mensen in plaats van een algoritme. Tik of klik je op het hartje van een liedje of album, dan vertel je Apple iets over je muzieksmaak en zul je beter passende aanbevelingen krijgen.
De iPhone 14 nu tot €7,50 korting per maand!
Maximaal voordeel als je thuis internet van Ziggo hebt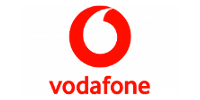 Bekijk actie
Voor jou
De aanbevelingen bij 'Voor jou' zijn gebaseerd op liedjes die je dus als leuk markeert, die je in je muziekbibliotheek hebt staan en die je afspeelt. Nummers die je overslaat worden niet meegenomen in de bepaling hiervan, omdat overslaan niet per definitie betekent dat je een liedje niet leuk vindt – het kan ook zijn dat je er even geen zin in hebt.
Hartjes uitdelen is overigens niet helemaal praktisch ingericht: je kunt naderhand niet terugvinden welke liedjes je als favoriet hebt gemarkeerd, tenzij je ze meteen toevoegt aan je eigen muziekbibliotheek. Het is wel mogelijk een slimme afspeellijst aan te maken op basis van het hartje, maar dat werkt alleen voor liedjes die al in je muziek staan.