Ik ben net terug van een vakantie in Italië. Het weer was heerlijk, het water verkoelend, maar vooral was het eten en drinken uitermate lekker. Pizza, pasta, gelato, koffie, wijn en – opvallend genoeg – lekkere biertjes. Het spreekwoord heet dan ‌weliswaar 'Leven als god in Frankrijk', maar volgens mij past Italië daar veel beter bij. Het toeval wil dat onze website deze week in het teken van het thema 'Eten en drinken' staat. En met alle inspiratie van afgelopen week had ik meer dan genoeg ideeën voor een bijzonder lekkere zomer in Nederland.
Tijdschrift: Giallo Zafferano
Zoals ik zei was ik bijzonder onder de indruk van het Italiaanse eten. Vaak zijn de recepten heel simpel, maar toch erg geraffineerd. Maar waar krijg je nou authentieke Italiaanse recepten vandaan? Uit een Italiaans kooktijdschrift natuurlijk! Giallo Zafferano (het Italiaanse Smulweb) heeft een mooi tijdschrift met heel veel gemakkelijke recepten. In het begin is er natuurlijk een kleine taalbarrière, maar dankzij de plaatjes weet je al snel welke ingrediënten je nodig hebt. En hoe kom je aan Giallo Zafferano? Het blad is beschikbaar bij de tijdschriftendienst Readly, nu 2 maanden voor €0,99.
BLACK FRIDAY: De iPhone 14 nu tot €348 korting!
• Maximaal voordeel als je thuis Ziggo hebt
• 6 maanden Apple Music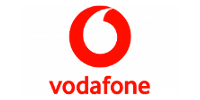 Bekijk actie
App: Vivino
Geen etentje is compleet zonder een goede fles wijn. Maar eerlijk is eerlijk: ik ben niet wijnsnob genoeg om écht goede wijn te herkennen. En ik twijfel ook steeds weer opnieuw welke wijn bij welk soort eten past. Gelukkig zijn er apps voor die me erbij kunnen helpen. In de app Vivino staan zo'n beetje alle wijnen van de hele wereld vermeld, inclusief beoordelingen en adviezen voor gerechten die erbij passen. Wil je je vrienden blij maken met de beste fles wijn ooit, dan zoek je eerst op Vivino.
Spotify: The Perfect Italian Dinner
Nog op zoek naar goede achtergrondmuziek voor tijdens je (Italiaanse) diner? Daar heeft Spotify uiteraard een afspeellijst voor. Die heet 'The Perfect Italian Dinner' en staat bomvol met klassiekers die je ook in Italiaanse restaurants hoort. En omdat alleen maar Italiaanse muziek een beetje vermoeiend kan worden, staan er ook een aantal Engelstalige klassiekers met een Italiaans knipoog tussen. Zo smaakt de pasta of pizza toch net wat beter. Buon appetito!
Netflix: Chef's Table
Nadat je zelf hebt gekookt (en gegeten) nog kijken hoe professionele koks het doen? Dan is de de docu-serie Chef's Table op Netflix een aanrader. Hier laten 's wereld beste chefkoks zien hoe zij werken, gerechten voorbereiden en ideeën krijgen. De serie ging al in 2015 van start en is inmiddels zes seizoenen en dertig afleveringen lang. Meer dan genoeg kijkvoer voor lauwe zomernachten na het eten.
iPhone vakantietips rondom Eten en drinken
Wil je weten wat je met je iPhone kunt doen om nog meer uit je vakantie te halen? Neem dan vooral een kijkje bij het artikel over de iCreate zomerweken! Deze week vind je veel iPhone-tips rondom het thema 'Eten en drinken'.