De Nederlandse Voedsel- en Warenautoriteit (NVWA) waarschuwt consumenten voor eieren die giftig zijn. Ze zijn besmet met het verboden bestrijdingsmiddel fipronil en dat levert een acuut gevaar op voor de volksgezondheid. De eieren zijn te herkennen aan specifieke codes. Via de gratis app Ei veilig? check je deze eicodes.
Eicode checken met Ei veilig?
Fipronil is een bestrijdingsmiddel tegen vlooien, teken en mijten en bij het eten van grote hoeveelheden, kun je last krijgen van je nieren, lever of schildklier. De NVWA adviseert om de eieren die je al in huis hebt te controleren voordat je ze eet. De Lijst met eicodes van eieren met fipronil is inmiddels online gezet, maar is lang en niet al te overzichtelijk. Veel makkelijk kun je je ei checken met de app Ei veilig.
BLACK FRIDAY: De iPhone 14 nu tot €348 korting!
• Maximaal voordeel als je thuis Ziggo hebt
• 6 maanden Apple Music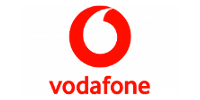 Bekijk actie
In de app kun je de productcode invoeren: die code staat op de eieren zelf geprint, niet op de verpakking. Na het invoeren van de code, geeft de app aan of je ei veilig is of niet. Het kan zijn dat je compleet afgeraden wordt om een ei te eten. Andere eieren zijn wel geschikt voor consumptie door volwassenen, maar worden afgeraden voor kinderen.
Ei veilig? is voor een Apple en een ei gratis te downloaden in de App Store en is ook beschikbaar als web-app.