Foto's maken in de vorige eeuw: dat betekende voor velen dat je bij ieder verjaardagsfeestje of schoolreisje op een rantsoen stond van twee à drie analoge foto's. Eens per jaar ging je naar de Hema of het Kruidvat om het rolletje te laten ontwikkelen (en bleek de helft onderbelicht of bewogen). En toen kwamen gelukkig de eerste digitale camera's! In dit artikel focussen we op 25 jaar digitale fotografie!
Apple QuickTake
De Apple QuickTake 100 uit 1994 was de eerste digitale camera voor minder dan 1000 dollar, en daarmee werd digitale fotografie toegankelijk voor consumenten. Hiermee maakte je foto's met een resolutie van 640×480 pixels. Op de eerste versie was je nog helemaal afhankelijk van de optische zoeker, maar al snel introduceerde Apple een andere noviteit (overigens afgekeken bij andere cameramerken) . Namelijk een schermpje waarop je de foto's kon terugzien. En daarmee leek deze camera op de huidige digitale camera's! Ook nieuw op de QuickTake 200 uit 1996: opslag op een kaartje in plaats van interne opslag. Je kon kiezen voor – houd je vast – 2 of 4 MB opslag.
De iPhone 13 nu tot €393 voordeel!
• Heb je al internet van Ziggo thuis? Profiteer dan van extra voordeel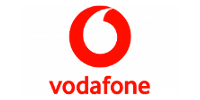 Bekijken
Digitale spiegelreflex
Zeg je fotografie, dan zeg je spiegelreflexcamera (oftewel DSLR: digital single-lens reflex camera). Bij een DSLR wordt gebruikgemaakt van een spiegel en die zorgt ervoor dat je écht door de lens kijkt en daadwerkelijk het uiteindelijke resultaat ziet. Het grootste voordeel zijn de verwisselbare onderdelen. Macro-, fisheye- of telelenzen: gebruik precies de lens die jij wilt. Of zet er een andere flitser op.
Eind jaren 90 werd er al geëxperimenteerd met digitale spiegelreflexcamera's. Maar de eerste DSLR die betaalbaar was en zodoende geschikt voor amateurfotografen en semi-professionals, stamt uit september 2003. Het is de 6,3-megapixel Canon EOS 300D. 2003 is sowieso een bijzonder jaar dat een omslagpunt vormt: sinds dit jaar worden er meer digitale dan analoge camera's verkocht!
Digitale systeemcamera's
De digitale spiegelreflexcamera heeft er inmiddels een serieuze concurrent bij gekregen, namelijk de systeemcamera. De systeemcamera heeft geen spiegel, en dat zorgt dat hij wat kleiner, lichter en beter hanteerbaar is dan een spiegelreflexcamera. Je kijkt niet door de lens, maar door het schermpje naar je onderwerp. De lenzen zijn net als bij een spiegelreflex verwisselbaar.
Serieuze digitale systeemcamera's bestaan eigenlijk nog maar heel kort: pas sinds 2008. Dat betekent dat de systeemcamera's nog volop in ontwikkeling zijn. Qua accessoires als objectieven valt er nog een inhaalslag te maken, en ook de batterijduur is nog niet optimaal. Desondanks werden er in 2020 wereldwijd voor het eerst meer systeemcamera's verkocht dan DSLR's – de draagbaarheid speelt daarbij een grote rol.
Terug naar het begin
Terug naar het begin van het verhaal: Apple was een van de eerste merken met een digitale camera, maar na een paar modellen verlieten ze die markt. Tien jaar daarna, in 2007, verscheen de allereerste iPhone. En als iets een impuls heeft gegeven aan digitale fotografie, dan zijn het wel de smartphones.
In die tijd zijn er enorme stappen gezet voor wat betreft de iPhone-camera. Op de iPhone 12 Pro Max bijvoorbeeld zit een drievoudige camera met ultragroothoek-, groothoek- en telelens, 2,5x optische zoom en beeldstabilisatie. En vergeet ook de softwarematige trucjes niet zoals de portret- en nachtmodus. Toch bieden traditionele digitale camera's nog altijd meer mogelijkheden. De kracht van de iPhone zit hem in het gemak waarmee je de foto's maakt en het feit dat je hem op ieder moment binnen handbereik hebt.
Cadeau bij Kamera Express
De geschiedenis van de digitale camera gaat dus zo'n 25 jaar terug – en dat is precies ook het jubileum dat Kamera Express dit jaar viert! Daarom zijn er nu een aantal feestelijke deals. Bestel je iets bij Kamera Express, dan krijg je een cadeaukaart te besteden aan fotoafdrukken of wanddecoratie. De waarde hiervan kan oplopen tot € 200, afhankelijk van je aankoopbedrag.