De Apple Watch krijgt er binnenkort misschien een nieuwe functie bij. Het horloge gaat je motiveren om dagelijks een wandeling te maken. Dat blijkt uit de bèta van iOS 14.4.
Tijd om te wandelen
Op de Apple Watch en de bijbehorende Watch-app op de iPhone is een nieuw onderdeel te zien: Time to walk (tijd om te wandelen). Hieronder staat een schuifje waarmee je aangeeft dat je de nieuwste work-outs automatisch naar je Watch wilt downloaden. De functie is nu nog niet aan de praat te krijgen – er valt op dit moment nog niets te downloaden. Maar het lijkt erop dat je hiermee audiobegeleiding kunt krijgen bij een wandeling. Verder in de code van de bèta zijn ook nog verwijzingen te vinden naar WORKOUT_GUIDED_WALK, en dat lijkt een extra aanwijzing te zijn.
De iPhone 14 nu tot €7,50 korting per maand!
Maximaal voordeel als je thuis internet van Ziggo hebt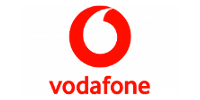 Bekijk actie
En dan de naam: Tijd om te wandelen. Heb je een Apple Watch, dan komt die je waarschijnlijk bekend voor. Nu al krijg je eens per uur de melding dat je moet gaan staan en beweging: die heet 'Tijd om te gaan staan'. Het lijkt er dus op dat je Watch je zo nu en dan aanspoort om een wandeling te gaan maken. We verwachten dat de audiobegeleiding bestaat uit aanmoedigingen om bijvoorbeeld stevig door te stappen, of hoeveel minuten je nog moet.
Fitness+
Apple heeft onlangs een sportdienst gelanceerd voor thuissporters, Fitness+. In Nederland en België is deze helaas nog niet beschikbaar. Het is nog niet duidelijk of de nieuwe wandelfunctie deel uitmaakt van deze dienst, of gewoon voor iedere Apple Watch-eigenaar beschikbaar zal zijn.
Blijf op de hoogte met onze nieuwsbrief
Op de hoogte blijven van het laatste iPhone-nieuws en andere Apple-ontwikkelingen? Meld je dan nu aan voor onze gratis nieuwsbrief!
Je aanmelding is helaas niet gelukt. Probeer het later nog eens.