Ná het Apple-event is vóór het Apple-event. Het duurt nog eventjes, maar in september presenteert Apple waarschijnlijk de Apple Watch Series 4. Als we de analist Ming-Chi Kuo van KGI Securities mogen geloven, dan krijgt dit model een compleet nieuw design. Dat bleef sinds de eerste lancering in 2015 nagenoeg ongewijzigd. Het nieuwe design maakt volgens Kuo zowel een groter scherm als een langere accuduur mogelijk.
15 procent groter scherm
Kuo heeft doorgaans goede contactpersonen bij Apple's toeleveranciers. Deze beweren dat het beeldscherm van de Apple Watch Series 4 zo'n 15 procent groter wordt dan bij de voorganger. Of hierdoor ook de grootte van de horlogekast veranderd, is niet bekend. Het display van de Watch heeft op dit moment echter nog een vrij dikke rand, dus het zou kunnen dat die gewoon smaller wordt. Op die manier zou de Apple Watch zijn compacte afmetingen (er is een 38mm- en een 42mm-variant) kunnen behouden.
BLACK FRIDAY: De iPhone 14 nu tot €348 korting!
• Maximaal voordeel als je thuis Ziggo hebt
• 6 maanden Apple Music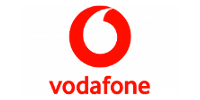 Bekijk actie
Langere accuduur
Ook heeft Kuo gehoord dat de Apple Watch Series 4 het langer moet volhouden op een acculading. Dat kan twee dingen betekenen: of Apple maakt de accu groter, of de andere onderdelen worden energiezuiniger. Blijft de grootte hetzelfde, wordt een grotere accu moeilijk. Aannemelijker is dat de gps-chip minder energie gaat verbruiken, evenals de 4G-modem in de Apple Watch + Cellular. En daarover gesproken: die willen we dit jaar ook in Nederland.
Betere sensoren om je gezondheid bij te houden
Ten slotte laat Kuo weten dat de Apple Watch Series 4 beter in staat is om je gezondheid in de gaten te houden. Hierover zijn geen details bekend, maar er zijn al langer geruchten over een sensor die je bloedsuikerspiegel gaat meten. Ook een ingebouwd ecg om hartritmestoornissen te herkennen is mogelijk. Dat laatste doet de Watch overigens nu al vrij goed.
Misschien horen we al in juni tijdens de WWDC iets meer over de Series 4, maar waarschijnlijker is een presentatie in het september. De laatste jaren presenteerde Apple de Watch altijd samen met een nieuwe iPhone.