In grote delen van het land moet de zomervakantie nog beginnen, maar Apple is al helemaal klaar voor het nieuwe schooljaar. Vandaag is hun Back to School-actie van start gegaan. Koop je een Mac of een iPad, dan krijg je daar een cadeautje bij: gratis AirPods!
Wil jij ook gratis AirPods? Bekijk hier de Apple Back to School studentendeal van 2020.
Haal de nieuwe iPhone 13 als eerste in huis!
Internet van Ziggo thuis? Ontvang dan tot €5 korting per maand en dubbele data!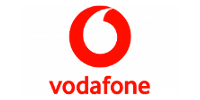 Bekijken
Apple Back to School 2020
De Back to School actie is bedoeld voor voor (aankomende) studenten in het hoger onderwijs en hun ouders, docenten, mensen die thuisonderwijs geven en andere medewerkers uit het onderwijs op elk niveau. Behoor je tot deze groep, dan profiteer je sowieso altijd al van korting bij aankoop van Apple-producten.
Tijdens de Back to School-actie krijg je daar nog een cadeautje bij. In de voorbije jaren ging het altijd om koptelefoons en oortjes van Beats, maar daar is nu dus verandering in gekomen: dit jaar krijg je gratis AirPods. Het gaat om 'gewone' AirPods die niet draadloos oplaadbaar zijn, maar tegen een bijbetaling kun je ook upgraden. Dit is wat je tijdens de actie betaalt voor de AirPods:
AirPods met oplaadcase: € 0,00 (normaal € 79)
AirPods met draadloze oplaadcase: € 50,01 (normaal € 229)
AirPods Pro: € 100,01 (normaal € 279)
Meer weten over AirPods (Pro)?
Deze iPads en Macs doen mee aan de actie
Dit zijn de iPad-modellen waarbij je gratis AirPods krijgt:
Dit zijn de Mac-modellen waarbij je AirPods cadeau krijgt:
MacBook Air
13-inch MacBook Pro
16-inch MacBook Pro
iMac
iMac Pro
Bekijk hier alle Back to School aanbiedingen. De Apple Back to School-actie loopt tot oktober of zolang de voorraad strekt.