Windows en Apple gaan niet zo goed samen, maar daar komt eindelijk verandering in met apps voor Apple Music, Apple TV+ en meer.
Apple-apps op Windows
Hoewel onder Steve Jobs de samenwerking tussen Microsoft en Apple flink werd verbeterd, is het de laatste jaren juist weer de verkeerde kant op gegaan. Belangrijke 'nieuwe' diensten als Apple Music en Apple TV+ hebben nooit apps voor Windows gekregen. In plaats daarvan kom je er alleen bij via je browser of het sterk verouderde iTunes, en die ervaring is verre van optimaal.
Natuurlijk valt er wat voor te zeggen dat je voor de optimale ervaring met Apple's diensten gewoon een Mac moet kopen. Maar Microsoft deelt die mentaliteit niet: Office, Teams, Skype, OneDrive en Edge zijn allemaal als app beschikbaar op macOS. En nu lijkt Apple daar eindelijk iets voor terug te doen.
Apple Music, Apple TV+ en iCloud Foto's
Microsoft heeft namelijk aangekondigd dat er volwaardige apps voor Apple Music en Apple TV+ naar Windows 11 komen. Zo moet de ervaring met die diensten even goed worden als op de Mac. Ideaal dus voor mensen die Windows naast hun iPhone of iPad gebruiken.
BLACK FRIDAY: De iPhone 14 nu tot €348 korting!
• Maximaal voordeel als je thuis Ziggo hebt
• 6 maanden Apple Music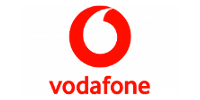 Bekijk actie
Ook komt er volledige integratie van iCloud Foto's voor de foto-app van Windows zelf. Dit betekent dat je in die app bij je fotobibliotheek en gedeelde fotobibliotheken kunt, en dus niet meer afhankelijk bent van de belabberde iCloud voor Windows-app of iCloud.com.
Ook op Xbox
De aankondiging van Apple-apps voor Windows komt direct nadat Microsoft ondersteuning voor Apple Music heeft toegevoegd aan de Xbox Series X en S. Hiermee is het mogelijk om muziek te luisteren via Apple's streamingdienst terwijl je games speelt op je Xbox. Microsoft en Apple maken dus duidelijke stappen voor een betere samenwerking.
Wanneer de aangekondigde apps naar Windows 11 komen, is overigens nog niet bekend. Microsoft houdt 2023 aan, maar dat kan dus ook pas in het najaar zijn.
Je aanmelding is helaas niet gelukt. Probeer het later nog eens.
Bron: Microsoft Devices Blog