Het is officieel: Apple stapt over op usb-c! Tenminste, in Europa, want dankzij een nieuwe wet moeten alle kleine apparaten in de Europese Unie deze oplaadpoort gaan gebruiken. Dat geldt dus ook voor Apple, maar aan welke apparaten moet je dan denken? En vanaf wanneer gaat de wet van kracht?
Europese Unie
De kogel is door de kerk: usb-c wordt de universele oplaadpoort! In de Europese Unie dan, want het parlement heeft een wet goedgekeurd waarmee het verplicht wordt dat alle smartphones en andere kleine apparaten deze aansluiting gaan gebruiken. Dit om de berg aan elektronisch afval te verminderen. Want hebben consumenten één universele aansluiting voor al hun apparaten, dan zullen zij al hun oude opladers en kabels minder snel weggooien zodra ze een nieuw toestel kopen. Je kunt ze namelijk gewoon hergebruiken, dus je hebt ook niet voor elk apparaat een aparte adapter of kabel nodig.
BLACK FRIDAY: De iPhone 14 nu tot €348 korting!
• Maximaal voordeel als je thuis Ziggo hebt
• 6 maanden Apple Music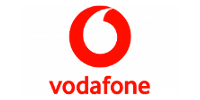 Bekijk actie
De wet gaat eind 2024 van kracht. Dit geldt dan voor alle kleine apparaten die worden opgeladen met een bedrade kabel en een vermogen tot 100 Watt. Denk hierbij aan mobiele telefoons, tablets, camera's, koptelefoons, speakers, keyboards – noem maar op. En vanaf de lente van 2026 moeten ook laptops eraan geloven. Vooralsnog zijn alleen apparaten die te klein zijn voor usb-c uitgezonderd – zoals een smartwatch – maar na verloop van tijd wil de EU deze wet ook uitbreiden naar andere apparaten.
Deze Apple-apparaten krijgen usb-c
Zeg maar dag tegen lightning, want ook Apple moet aan de nieuwe wet geloven. Bekende Apple-analist Mark Gurman schrijft in zijn nieuwsbrief voor Bloomberg dat het bedrijf zich hier nu al op voorbereidt. Zo gelooft hij niet dat Apple tot het laatste moment gaat wachten, maar dat de iPhone in 2023 al een usb-c oplaadpoort krijgt. Het basismodel van de iPad zou zelfs aan het eind van dit jaar al overstappen. Daarentegen gelooft hij dat de eerstvolgende iPhone SE nog niet van de partij is, zelfs als hij pas in maart 2024 verschijnt.
En dan zijn er nog de accessoires. Gurman verwacht dat alle AirPods – Pro, Max en de standaard oortjes – de Magic Mouse, het Magic Keyboard en het Magic Trackpad overstappen zodra er nieuwe versies worden uitgebracht. Voor de Mac-accessoires zou de release van de aankomende iMac en Mac Pro een 'logisch moment' zijn.
Toch gelooft Gurman niet dat de overstap van lange duur is. In ieder geval niet voor de iPhone: volgens de analist is de toekomst van Apple draadloos. Echter is de vraag of de EU dat dan wél toestaat.
Wil je op de hoogte worden gebracht wanneer Apple officieel overstapt naar usb-c? Schrijf je dan in voor onze wekelijkse nieuwsbrief.
Je aanmelding is helaas niet gelukt. Probeer het later nog eens.