Elke dag lijkt er weer nieuw bewijs op te duiken dat de iPhone 14 Pro een always-on scherm krijgt. Zo ook vandaag: volgens twee bronnen bevat de volgende software bewijs voor het speciale scherm.
iPhone 14 Pro always-on scherm
Er wordt al maanden gespeculeerd dat de iPhone 14 Pro een always-on scherm krijgt, maar MacRumors redacteur Steve Mosser doet hier nu een schepje bovenop. In een tweet laat hij zien dat er een speciaal vergrendelscherm verstopt zit in de bèta van Xcode 14. Met deze software kunnen ontwikkelaars zelf apps ontwikkelen en testen. Maar zodra een app-maker nu simuleert dat het scherm wordt uitgeschakeld, blijft bepaalde informatie alsnog zichtbaar. Net als op een always-on scherm, dus.
BLACK FRIDAY: De iPhone 14 nu tot €348 korting!
• Maximaal voordeel als je thuis Ziggo hebt
• 6 maanden Apple Music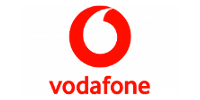 Bekijk actie
A preview of the rumored iPhone 14 Pro 'Always on Display' feature might have been leaked by Xcode 14 beta 4 Simulator. Attached are the first two frames of a video of waking the sim. The first image (Always on Display mode) removes texture from the whale image in the widget 🧵 https://t.co/YDsTmuHotbpic.twitter.com/jPYDGh7m6k

— Steve Moser (@SteveMoser) August 1, 2022
Bovendien is er een duidelijk verschil tussen het gesluimerde en geactiveerde scherm: de widgets op het eerste zijn een stuk minder gedetailleerd. Kijk bijvoorbeeld naar het midden van het display in de bovenstaande tweet. Op beide schermen staat hier een walvisicoontje. Dit heeft allerlei details wanneer het scherm aan staat, inclusief textuur, schaduwen en kleurverschillen. In het always-on scherm verdwijnt dit en blijft alleen het silhouet over.
SwiftUI
Ook @rhogelleim heeft de functie gespot via een andere ontwikkelingssoftware, SwiftUI. Volgens de twitteraar is er een nieuwe testfunctie die op hetzelfde neerkomt als in Xcode 14: zodra je simuleert dat het scherm sluimert, blijven de nieuwe widgets van iOS 16 alsnog zichtbaar. Wel worden ze deels transparant, waardoor ze maar weinig stroom nodig hebben. En de vermeende always-on schermen zijn hier zwart-wit, terwijl SwiftUI normaal gesproken heel kleurrijk is.
@filipeesposito
Messing around with lock screen widgets/accessory and Xcode SwiftUI preview is showing the always on display.
This circle is filled as red in my code.
Is it reported already? pic.twitter.com/cpTwloGCrp

— rhogelleim 𓃵 (@rhogelleim) August 1, 2022
Always-on scherm: wat is het?
De naam zegt het al: een always-on scherm staat altijd aan, zelfs als je telefoon in de sluimerstand staat. Daardoor is bepaalde informatie constant zichtbaar. Denk hierbij aan de klok, de datum en je ongelezen meldingen.
Probleem is alleen dat de verversingsgraad van het scherm hiervoor extreem laag moet zijn. Ter vergelijking: bij de iPhone 13 zit dit tussen de 10 en 120 seconden, maar dit moet voor een always-on scherm beginnen bij 1 keer per seconde. Met het bewijs dat vannacht opgedoken is, lijkt de iPhone deze techniek nu wel te krijgen.
Wil je op de hoogte blijven van al het nieuws rondom de iPhone 14 (Pro) en het always-on display? Schrijf je dan in voor onze wekelijkse nieuwsbrief.
Je aanmelding is helaas niet gelukt. Probeer het later nog eens.