Deze week hebben de mobiele providers KPN en T-Mobile hun 5G-netwerk aangezet. Vorige week zijn de frequenties geveild en nu al wordt het netwerk geactiveerd. Maar of je er direct iets van gaat merken …?
Geschikte telefoon
Om te beginnen heb je een smartphone nodig die 5G ondersteunt. Het aanbod daarin is beperkt: er zijn een paar Android-telefoons die hiervoor geschikt zijn. Er is op dit moment nog geen enkele iPhone die overweg kan met 5G. Dit najaar verschijnt de nieuwe iPhone 12, waarschijnlijk in een 4G- én een 5G-editie, maar de 5G-versie verschijnt mogelijk maar in een zeer beperkt aantal landen. Nederland zit daar naar verwachting niet bij.
De iPhone 13 nu tot €393 voordeel!
• Heb je al internet van Ziggo thuis? Profiteer dan van extra voordeel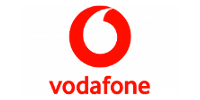 Bekijken
Nog geen landelijke dekking
Zelfs met een geschikte smartphone ben je er nog niet, want de opvolger van 4G heeft nog geen landelijke dekking. KPN biedt 5G aan in het grootste deel van de Randstad en in Eindhoven. T-Mobile is niet heel specifiek over de dekking: hun thuisbasis Den Haag en 'het grootste gedeelte van Nederland' krijgen 5G. Beide providers streven ernaar om het 5G-netwerk voor het einde van dit jaar landelijk dekkend te krijgen.
Abonnement
Bij T-Mobile krijgen klanten met een Unlimited- of Unlimited Plus-abonnement automatisch toegang tot het 5G-netwerk – tenminste, als ze een geschikte telefoon hebben. Bij een Go-abonnement is 5G optioneel, je betaalt er dan extra voor. Bij KPN krijgen alle klanten met een geschikte telefoon toegang tot het nieuwe netwerk.
Nog niet de optimale vorm van 5G
Het 5G-netwerk dat vandaag wordt uitgerold, levert nog niet de allerbeste vorm van 5G. Het gaat nu om de 700 MHz-band en die heeft weliswaar een groot bereik, maar minder snelheid: heel geschikt voor veel gebruikers en relatief weinig data. Supersnel wordt 5G als in de toekomst ook de 26 GHz-band beschikbaar komt – maar daarvoor zijn dan weer heel veel antennes nodig, wat landelijke dekking lastig maakt. Gelukkig is er ook nog de 3,5 GHz band – die combineert het beste van twee werelden. De veiling van deze frequenties vindt plaats in 2022 en dan pas ga je als consument echt duidelijk verschil merken.