Vanaf nu liggen de Powerbeats Pro in de winkel: deze draadloze oordopjes vormen een uitstekend alternatief voor de AirPods 2 en zijn ook eveneens afkomstig uit de koker van Apple. Wat zijn de verschillen tussen de AirPods 2 en de Powerbeats Pro? En op welke manier lijken ze op elkaar? We zetten het voor je op een rij.
1. Design
Dit springt natuurlijk meteen in het oog: de AirPods hebben een compleet ander ontwerp dan de Powerbeats Pro. De AirPods zijn klein en licht en ogen wat fragiel. De Powerbeats Pro zien er stukken robuuster uit. Ze zijn ook een heel stuk grover. Dat geldt ook voor de oplaaddoosjes. De huls van de AirPods is klein en licht, net een doosje flosdraad. De Powerbeats-huls is met een hoogte van 7,7 centimeter nogal kloek – die stop je niet zo gemakkelijk in je broekzak.
De iPhone 14 nu tot €7,50 korting per maand!
Maximaal voordeel als je thuis internet van Ziggo hebt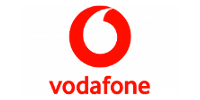 Bekijk actie
Qua kleuren heb je bij de AirPods maar één optie: tandpasta-wit. De Powerbeats zijn er in het zwart en later deze zomer in ivoorwit, marineblauw en mosgroen. Welke kleur je ook kiest, de oplaadcase is altijd zwart.
2. Sportbestendig
Hoewel AirPods over het algemeen prima in je oren blijven bungelen, zijn de Powerbeats wat dat betreft toch iets stabieler. Dat komt vooral omdat ze haakjes hebben waarmee je ze achter je oren clipt. Ze blijven daarom beter zitten, wat vooral tijdens het sporten natuurlijk ideaal is. De Powerbeats hebben bovendien oorkussentjes in vier verschillende formaten, waar het bij de AirPods one-size-fits-all is. De Powerbeats zijn ook beter bestand tegen water en zweet, AirPods zijn niet waterdicht.
3. Audio & ruisonderdrukking
Audio blijft natuurlijk deels een kwestie van persoonlijke voorkeuren, en ook van de genres waar je van houdt. Het merk Beats staat er sowieso om bekend dat vooral bassige muziek extra goed uit de verf komt. Het is de vraag of je daarvan houdt. De Powerbeats hebben daarbij veel meer ruisonderdrukking. Bij de AirPods sijpelt er net wat meer geluid binnen.
4. Luisterduur
De Powerbeats Pro gaan op één lading negen uur mee. De AirPods houden het vijf uur vol – ook lang niet slecht. Zijn de dopjes snel leeg, dan kun je ze snel opladen in hun case. Vijf minuten in het doosje en de Powerbeats Pro gaan weer anderhalf uur mee. De AirPods zijn na 15 minuten voor drie uur opgeladen. De oplaaddoosjes staan in beide gevallen garant voor tot in totaal 24 uur luisterplezier.
5. Opladen
De Powerbeats en de AirPods laad je op door ze in het bijbehorende doosje te stoppen. Dat doosje gaat heel lang mee, maar dient zo nu en dan ook te worden opgeladen. Bij de Powerbeats Pro doe je dat met een kabeltje. Bij de AirPods ook, maar er is ook een draadloos oplaadbaar hoesje verkrijgbaar dat werkt met Qi-opaders. Alle varianten kun je opladen met het lightningkabeltje van je iPhone.
6. Bediening
De AirPods bedien je door met je vinger op de oortjes te tikken. Met een dubbeltik roep je Siri op, pauzeer je of ga je verder, of spring je van het ene naar het andere nummer. De Powerbeats Pro daarentegen zijn voorzien van fysieke knoppen die je echt moet indrukken. Deze on-ear-bediening voor volume, nummers en gesprekken tref je aan op beide oortjes.
Powerbeats pro vs AirPods: overeenkomsten
Volledig draadloos. Beide varianten zijn volledig draadloos: dat betekent dat de dopjes niet met een kabeltje verbonden zijn met je iPhone, en dat ze ook onderling niet met elkaar verbonden zijn.
Apple H1-chip. Zowel de AirPods 2 als de Powerbeats Pro zijn uitgerust met de Apple H1 chip. Die maakt het koppelen met je iPhone een fluitje van een cent. En als de verbinding eenmaal is gelegd, dan is en blijft hij bijzonder stabiel.
Stembediening. Siri woont in zowel de AirPods als de Powerbeats. Je roept hem op door 'Hé, Siri te roepen'. Helemaal handsfree dus. Hoewel Siri ook te activeren is via een tik op een AirPod of een duw op een Powerbeats-knopje.
Prijs Powerbeats Pro en AirPods 2
De Powerbeats Pro kosten € 249,95.
De AirPods 2 kosten € 179. De variant met de draadloze oplaadcase kost € 229.
Conclusie
Welke ga je kiezen? Misschien valt of staat het al met de prijs. De Powerbeats Pro zijn toch een flinke slag duurder dan het instapmodel AirPods. Ben je van plan om flink te bewegen of te sporten met de dopjes in de oren? Of vallen dopjes al uit je oren als je probeert te ademen? Dan zijn de Powerbeats Pro wat fijner, want die haak je vast. Daar worden ze niet per se mooier van. Ga je meer voor het stijlelement, dan zijn de AirPods wat sierlijker. Door het kleine formaat neem je die ook gemakkelijker mee.