Apple staat op het punt om een nieuwe Apple Watch te onthullen. Deze Apple Watch Series 7 wordt spectaculair anders dan zijn voorgangers! Op deze pagina bespreken we de Apple Watch 7-vernieuwingen. Wat is er nieuw, wat weten we van het ontwerp en wanneer komt het nieuwe horloge uit?
Het laatste Apple Watch Series 7 nieuws
Apple Watch design
De Apple Watch ziet er sinds de Series 4 uit 2018 nagenoeg hetzelfde uit, maar naar verluidt heeft Apple nu stevig aan het design gesleuteld. Zo wordt het glas op de wijzerplaat volledig vlak – nu nog loopt het aan de zijkanten wat af. De zijkanten van het horloge worden ook vlak. Daarmee doet de Series 7 sterk denken aan een aantal andere recente Apple-producten: de iPad Pro, de iPad Air van vorig jaar en de iPhone 12.
Vorig jaar bij de Apple Watch Series 6 verraste Apple met twee opvallende nieuwe kleuren; blauw en rood. Dit jaar verwachten we een groene Apple Watch. De klassieke kleuren – spacegrijs, zilver en goud – zullen ook weer van de partij zijn.
Nu tot €324 korting en drie maanden gratis Apple TV+ bij de iPhone 12!
Maximaal voordeel als je thuis internet van Ziggo hebt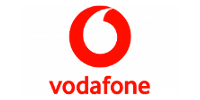 Bekijken
Nieuw formaat
De Apple Watch is altijd verkrijgbaar geweest in twee maten. De laatste jaren was de kast 40 of 44 mm groot. De Apple Watch Series 7 wordt een tikje groter: 41 of 45 mm. Het verschil is gering, en dat betekent dat je je oude horlogebandjes kunt blijven gebruiken. Toch is het een opmerkelijk verschil: omdat de randen rondom het scherm smaller worden, wordt het scherm straks zichtbaar groter.
Nieuwe wijzerplaten
Het scherm van de Apple Watch groeit dus een beetje. Om optimaal gebruik te maken van deze extra ruimte, zou Apple nieuwe wijzerplaten ontwikkelen speciaal voor de Apple Watch Series 7. En misschien wordt de wijzerplaat Infograaf modulair – waarop de meeste informatie getoond kan worden – verder uitgebreid voor de nieuwe Apple Watch-modellen.
De wijzerplaten komen overigens extra goed uit de verf vanwege een vernieuwde schermtechniek. Er wordt een nieuwe manier van lamineren gebruikt. Hierdoor lijkt het display boven op het horloge te liggen, en niet meer onder een glazen laagje.
Betere processor, grotere batterij
Een nieuwe Apple Watch betekent automatisch een betere chip. De Series 7 krijgt een S7-chip. Die is weer een stukje sneller dan zijn voorganger. Het bijzondere van dit jaar is dat de chip dankzij een speciale techniek ook nog heel veel kleiner wordt. Er wordt als het ware een dubbelzijdige chip gemaakt. Dat betekent dat er ruimte overblijft, en daarom is er plek genoeg voor een grotere batterij.
Apple Watch 4G in Nederland?
In het buitenland is de cellular Apple Watch met mobiel internet al enkele jaren beschikbaar. De Apple Watch Series 3 uit 2017 was de eerste versie van Apple's slimme horloge dat zelfstandig verbinding kon maken met het 4G-netwerk. In Nederland was al die tijd alleen de wifi-versie van de Apple Watch te koop, en nooit de versie met mobiel internet.
Als we de geruchten mogen geloven, komt daarin net de Apple Watch Series 7 eindelijk verandering – er zijn hiervoor hints te vinden op de Nederlandse servicepagina's van Apple. Dan kun je met je Apple Watch dus bellen, muziek streamen in internetten zónder je telefoon op zak te hebben. De modellen met mobiel internet zijn vaak ook in luxere materialen verkrijgbaar, mogelijk liggen die straks ook hier inde winkel.
Apple Watch 7 wanneer?
Wanneer komt de Apple Watch Series 7 uit? Op het moment van schrijven weten we de release-date nog niet. We verwachten dat Appple de nieuwe iWatch in de eerste helft van september aankondigt tijdens een event waarin we ook de nieuwe iPhone 13 zien. Maar het is nog niet bekend op welke dat dit Apple-event plaatsvindt.
Apple Watch 7 kopen
We verwachten dat de Apple Watch Series 7 aangekondigd wordt in september. Of je hem daarna meteen kunt kopen, is nog maar de vraag. Door het nieuwe design heeft de nieuwe Apple Watch productieproblemen. Dit zorgt mogelijk voor wat vertraging, of voor een beperkte beschikbaarheid in de eerste weken of maanden na de release,
Naar de prijzen is het gissen, maar we verwachten dat ze vergelijkbaar zullen zijn met de prijzen van de Apple Watch Series 6. Als dat klopt, dan zijn dit de Apple Watch Series 7 prijzen:
Kleine Apple Watch Series 7 (41mm): € 428,25
Grote Apple Watch Series 7 (45 mm): € 458,25