De gratis app Air Playit voor iPhone en iPad laat je video's in alle belangrijke formaten streamen vanaf je Mac of computer, via een wifi-verbinding. Je hoeft je bestanden dus niet meer op je iDevice te zetten om ze af te kunnen spelen. In deze workshop laten we je zien hoe makkelijk het is om een Air Playit-server op te zetten en hoe je naar hartenlust video's kunt kijken.
01. Downloaden.

Om te kunnen streamen moet je eerst een Air Playit-server opzetten. Download eerst de Windows-versie of de Mac-versie van het installatiebestand en doorloop de simpele installatieprocedure. Je hoeft je overigens niet te registreren om de server te gebruiken.

02. Server starten.

Klik linksboven op 'Change Name' om je server een unieke naam te geven en zet hem vervolgens aan door op 'Start' te klikken. In het venster met 'Server information' vind je de informatie die je nodig hebt als je de app gaat gebruiken.

03. Mappen toevoegen.

Tap op het derde icoontje van links in de knoppenbalk en tap op 'Add Folder'. Voeg hier alle mappen met muziek en video's toe waarvan je de bestanden wilt benaderen in de Air Playit-app.




04. Server toevoegen in de app.

Start de Air Play-it-app en tap op het plusje linksboven in het scherm. Vervolgens zie je onder 'Local WiFi server' de server staan. Tap erop om hem toe te voegen aan je favorieten. Vanaf nu kun je, telkens als je de app opstart, snel verbinding maken met je server.




05. Video selecteren.

Tap op je server om de mappen te tonen die je had toegevoegd op je Mac. Duik in een map door er eenmaal op te tikken en selecteer vervolgens een muzieknummer of een film. We gaan er in deze workshop vanuit dat je een film wilt kijken.

06. Afspelen.

Selecteer een film en Air Playit begint automatisch met afspelen. Om een sprong te maken in de film tap je eenmaal op het videoscherm en versleep je het bolletje naar rechts of naar links. Geluidsvolume aanpassen doe je door het bolletje in de balk daaronder te verslepen.
Veel kijkplezier!
De iPhone 14 nu tot €7,50 korting per maand!
Maximaal voordeel als je thuis internet van Ziggo hebt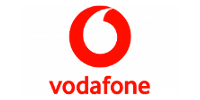 Bekijk actie