Eén van de grootste functies van de nieuwe Apple TV is Siri. Die werkt nog niet in het Nederlands, maar met een beetje Engels kom je een heel eind. Wij leggen je uit hoe je Siri op de nieuwe Apple TV instelt.
1. Maak een buitenlandse Apple ID aan
Om Siri op de Apple TV te gebruiken, heb je een Apple ID nodig uit een van de acht landen waar Siri wordt ondersteund, bijvoorbeeld de VS. Voor een Amerikaans Apple ID heb je twee dingen nodig:
Een ander e-mailadres dan dat van je huidige Apple ID.
Een geldig adres uit de VS (zoals van een hotel of restaurant daar).
Log in de App Store (in iTunes op de Mac) uit met je account op het Nederlandse vlaggetje onderin en kies een ander land. Zoek een gratis app, download die en klik in het pop-upmenu op 'Maak Apple ID aan'. Kies betaaloptie 'None', vul de adresgegevens in en bevestig je account.
De iPhone 14 nu tot €7,50 korting per maand!
Maximaal voordeel als je thuis internet van Ziggo hebt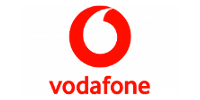 Bekijk actie
2. Voeg je Apple ID toe
Open de app Instellingen en ga naar 'Accounts'. Klik op 'iTunes Store en App Store', kies 'Voeg Apple ID toe' en log in met je Amerikaanse account. In het volgende scherm zie je beide accounts staan – je kunt voortaan dus heel snel wisselen.
3. Kies de taal
Ga nu in Instellingen naar 'Algemeen>Taal' en schakel over naar het Engels (of de andere taal van je account). Je wordt gevraagd of je Siri wilt gebruiken: kies 'Gebruik Siri'.
4. Hello Siri!
Druk nu op de knop met de microfoon, houd die knop ingedrukt en vraag in het Engels naar het weer. De microfoon zit in de afstandsbediening, maar je hoeft hem echt niet tegen je mond te houden.
Films zoeken met Siri is heel eenvoudig! Welke vragen je hiervoor aan Siri moet stellen, lees je op de volgende pagina.
5. Welke film?
'Show me all James Bond movies'.
6. Vervolgvraag
'Only the ones with Sean Connery'
7. Kies je film
Klik op de gewenste film en je ziet hem in iTunes!
Alles over de nieuwe Apple TV in iCreate 73
Nog veel meer lezen over de Apple TV4? Kijk dan in iCreate 73. In een feature van maar liefst 12 pagina's leer je alle aspecten van dit nieuwe apparaat kennen. De volgende onderwerpen komen aan bod:
Nog meer handige functies van Siri op de Apple TV
Zo bedien je de Apple TV
Navigeer door films
Stream alles naar je Apple TV
Ontdek de TV App Store
iCreate 73 ligt nu in de winkels en is natuurlijk verkrijgbaar in onze webshop. Mis hem niet!