5 GB aan ruimte lijkt heel wat, maar toch zit die ruimte binnen de kortste keren propvol. Maar waarmee dan eigenlijk, en wat kun je ervan weggooien? Er zijn vaak misverstanden over wat er precies allemaal wordt opgeslagen in de cloud, en ook welke elementen juist geen ruimte opslokken.
1. Documenten & gegevens
Programma's en apps slaan vaak data als onzichtbare gegevens in iCloud Drive op. Je handmatig toegevoegde pdf's en boeken uit iBooks bijvoorbeeld, en de back-ups van al je chats en bijlages in WhatsApp. Je vindt al deze 'Documenten & gegevens' onder het allereerste kopje 'Opslag>Beheer opslag'.
De iPhone 14 nu tot €7,50 korting per maand!
Maximaal voordeel als je thuis internet van Ziggo hebt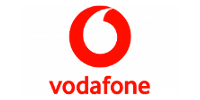 Bekijk actie
2. iCloud Drive
Hierin kun je bestanden opslaan in iCloud, net als bij Dropbox. Sinds kort worden ook standaard je bureaublad en Documenten-map geüpload – dat vreet al snel veel ruimte.
3. iCloud-fotobibliotheek
Met deze functie bewaar je al je foto's van al je apparaten op een centrale plek, namelijk je iCloud. Als je een beetje een serieuze fotobibliotheek hebt, is het bijna onmogelijk om deze functie te gebruiken met slechts 5 GB opslagruimte – bijkopen is dan onvermijdelijk.
4. Mail
Mail kan al snel enkele gigabytes in beslag nemen, vooral als je het icloud.comof me.com-adres als je hoofd-e-mail gebruikt. Alle berichten in je postvak, inclusief bijlagen, tellen mee bij je iCloud-opslag.
5. Contacten, Agenda's,
Herinneringen, Safari, Woning Naar deze onderdelen hoef je in principe niet te kijken. Tenzij je overgrote foto's in Contacten of bijlagen in Agenda's en Herinneringen bewaart, valt hier geen ruimte te winnen. Dat geldt ook voor Safari (bladwijzers en leeslijst) en Woning. Allemaal nemen ze hooguit enkele megabytes in beslag – dat is niet de moeite.
6. Notities
Vorig jaar vernieuwde Apple de app Notities volledig, zodat je veel meer in deze dienst kwijt kunt, bijvoorbeeld foto's, filmpjes en bestanden. Dat vreet ruimte.
7. Wallet en Sleutelhanger
Nog twee onderdelen die niet belangrijk zijn om ruimte te winnen. Hier gaat het ook slechts om een paar kilobyte, dus laat die twee ongemoeid.
8. Reservekopieën
iOS maakt automatisch back-ups en gebruikt daarvoor je iCloudopslag. Hierin worden echter niet de apps bewaard, maar alleen de gegevens van apps. Bijvoorbeeld instellingen of content, zoals foto's. Naast iCloud-fotobibliotheek is dit waarschijnlijk de grootste ruimtevreter.
Van de onderstaande zaken wordt vaak gedacht dat ze ruimte van je iCloud vragen. Onterecht!
1. Apple Music en iTunes Match
In tegenstelling tot wat veel mensen denken hebben Apple Music en iTunes Match geen invloed op je iCloud-opslag. Zet je iCloud-muziekbibliotheek dus gerust zo vol als je wilt.
2. Aankopen in iTunes en de App Store
Ook al kun je al je aankopen uit iTunes (films en muziek) en de App Store (apps) altijd weer opnieuw downloaden door op de knop met de wolk te klikken of tikken, je hoeft ze niet te verwijderen om iCloud-ruimte te winnen. Deze onderdelen tellen niet mee bij je iCloud-opslag.
3. Fotostream
De voorloper van iCloud-fotobibliotheek bewaart al je foto's van de laatste dertig dagen in de cloud zodat die op al je je apparaten beschikbaar zijn. In tegenstelling tot iCloudfotobibliotheek neemt Fotostream geen iCloud-opslag in beslag.
4. Lokale content
Alles wat lokaal op je apparaten staat, heeft geen invloed op iCloud. Het heeft dus geen effect om bestanden op je Mac weg te gooien of apps op je iPhone of iPad – tenzij die onder documenten en gegevens tóch gegevens opslaan (zie 'Documenten & gegevens' bij punt 1).