Organiseer je een bijeenkomst en wil je die bij potentiële deelnemers onder de aandacht brengen? Laat iCal dan de uitnodigingen versturen.
Echt, het maakt geen enkel verschil of je iCal voor een grote zakelijke onderneming inzet of voor het organiseren van een tuinfeestje. In alle gevallen maken de iCal-functies je leven een stuk gemakkelijker.
Eén van de sterke punten van Mac OS X is dat alle apps naadloos geïntegreerd zijn, gewoon omdat Apple ze allemaal zelf heeft ontwikkeld. Zodoende bevatten apps als iCal en Mail hele logische verbindingen, met als resultaat dat beide apps elkaar waar nodig kunnen assisteren. Dit betekent dat jij je lekker met je taken bezig kunt houden, dat je een stukje productiever wordt en dat je je wat minder druk hoeft te maken over het werk dat je nog wacht.
De iPhone 13 nu tot €393 voordeel!
• Heb je al internet van Ziggo thuis? Profiteer dan van extra voordeel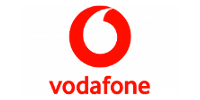 Bekijken
Een perfect voorbeeld hiervan is de samenwerking tussen iCal en Mail bij gebeurtenissen. Heb je die eenmaal goed ingesteld, dan hoef je maar een gebeurtenis aan te maken en potentiële deelnemers met hun e-mailadressen toe te voegen. Vervolgens zal iCal gebruikmaken van Mail om uitnodigingen, herinneringen en updates te versturen. Het is een simpel en logisch systeem waarmee het organiseren en managen van bijeenkomsten een stuk eenvoudiger wordt.
1: Mail een aankondiging
Laad Mail en ga in het menu 'Mail' naar 'Voorkeuren'. Dit opent een voorkeurenvenster waarin je het gedrag van Mail kunt wijzigen. Zorg dat je het paneel 'Algemeen' voor je neus hebt; dit bereik je via de knop uiterst links op de knoppenbalk.
---
2: Voeg potentiële deelnemers toe
De standaardinstelling toont dit misschien al, mocht dat niet zo zijn, wijzig dan 'Voeg uitnodigingen aan iCal toe' in 'Automatisch'. Het is goed als je een vinkje naast de geselecteerde optie ziet staan.
---
---
3: Nog eens in iCal
Laad nu iCal en ga ook in het menu 'iCal' naar 'Voorkeuren'. Wederom krijg je een voorkeurenvenster te zien, maar daarin ga je naar de knop uiterst rechts voor het paneel 'Geavanceerd'.
---
4: Haal ze binnen
Klik helemaal onder aan het paneel 'Geavanceerd' op het selectievakje om een vinkje te plaatsen bij 'Haal uitnodigingen automatisch op uit Mail'. Nu heb je ervoor gezorgd dat beide programma's automatisch kunnen communiceren.