Dit is alweer de zesde nuttige iTip op donderdag. Deze week gaan we aan de slag met het toetsenbord van de MacBook (Pro), met als doel: een voorwaartse deletetoets instellen.
Voorwaartse deletetoets op MacBook instellen
Op het toetsenbord van de MacBook en MacBook Pro ontbreekt een voorwaartse deletetoets. In de rechter bovenhoek prijkt wel "delete" maar Windowsgebruikers kennen deze toets als de backspace. Deze tip leert je twee manieren om de 'echte' deletetoets te gebruiken, een oplossing voor incidenteel gebruik en een voor lange termijn.
De uitleg

In deze iTip gebruiken we de delete– en de fn-toets. Ook  de uitwerpen-toets (rechts naast f12, zie afbeelding) komt aan bod. De voorwaarste deletetoets incidenteel gebruiken? Houd fn ingedrukt en druk op delete. De achterwaartse delete werkt nu voorwaarts.
De iPhone 13 nu tot €393 voordeel!
• Heb je al internet van Ziggo thuis? Profiteer dan van extra voordeel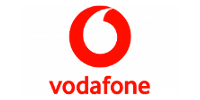 Bekijken
Is het ontbreken van een voorwaartse delete voor jou een dagelijks gemis? Verander dan, in een paar simpele stappen, de uitwerpen-toets in een 'echte' deletetoets. Klik maar mee: download gratis KeyRemap4MacBook en installeer de applicatie zodat bij 'systeemvoorkeuren' het icoontje verschijnt. Klik op het icoon: de applicatie opent. Klik vervolgens in de lijst op Remap Eject Key. Plaats twee vinkjes, eentje voor Eject to Forward Delete en een voor Shift_L+Eject to Eject. Sluit daarna het venster.
Zo, de uitwerpen-toets in de rechter bovenhoek, nog boven de delete-toets, is nu een voorwaartse deletetoets. Wil je toch een CD of DVD uitwerpen? Houdt de linker shift-toets ingedrukt en druk dan op uitwerpen. Voila, het schijfje verschijnt alsnog en jij hebt tevens een 'echte' deletetoets.
Wil je de instellingen ongedaan maken? Klik dan de zojuist geplaatste vinkjes weg.
Veel plezier met deze tip(s) en tot de volgende iTip.
Voorwaartse deletetoets? Plaats twee vinkjes onder Remap Eject Key