Met de standaardapp Kiosk kun je op je iPad of iPhone een eigen bibliotheek met kranten en tijdschriften opzetten. Je koopt en downloadt ze via de bijhorende winkel. Wanneer een uitgave via de Kiosk is gedownload, kun je hem altijd en overal lezen, ook zonder internetverbinding.
Deze en vele andere workshops voor je iPad, iPhone en iOS 8 vind je in het grote iPad & iPhone boek.
1. Kiosk op iPad (en iPhone)
Tik op het beginscherm op het Kiosk-icoon. Hiermee open je de app en zie je je huidige verzameling kranten en tijdschriften, met alle bladen die je gedownload hebt. Die van ons is nog wat leeg.
De iPhone 14 nu tot €7,50 korting per maand!
Maximaal voordeel als je thuis internet van Ziggo hebt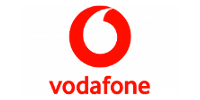 Bekijk actie
---
2. Tijdschriften en kranten in App Store
Om een tijdschrift of krant te zoeken, klik je op de knop 'Winkel' rechtsonder. Je komt dan in de Kiosk-afdeling van de App Store en ziet meteen wat er zoal te koop is. Dit overzicht is ook toegankelijk via 'Categorieën>Kiosk' in de App Store.
---
3. Aanbod bekijken
Veeg horizontaal over het scherm om door alle aangeboden kranten en tijdschriften te bladeren. Het aanbod van Nederlandstalige tijdschriften neemt nog altijd toe. Tik op een titel om voor extra informatie inclusief reviews en de kosten voor elke uitgave.
4. Downloaden
Een blad van je gading gevonden? Tik op 'Download' om de app van het blad te downloaden. De bladen zijn gratis (tenzij anders aangegeven), maar je moet meestal wel een abonnement afsluiten om uitgaven te lezen.
---
5. Installeren in Kiosk
Het kan enkele minuten duren voordat de app van het magazine gedownload en geïnstalleerd is. Als dat is gebeurd, tik je op het symbool van de cover in de Kiosk om de betreffende app te starten.
---
6. Uitgaves
Eenmaal in de app kun je uitgaves downloaden (meestal tegen betaling) en lezen. Met een abonnement ben je overigens vaak goedkoper uit. Let er wel op dat sommige abonnementen automatisch verlengd worden, dit wordt aangegeven met een melding.