Pas dit najaar verschijnt iOS 10 voor de iPhone, iPad en iPod touch. Wil je de nieuwe versie nu al uitproberen? Dat kan, dankzij de publieke bèta van Apple. Houd er wel rekening mee dat er kleine foutjes in deze versie kunnen zitten. De bèta wordt juist uitgebracht om deze foutjes te ontdekken. Het kan dus gebeuren dat je accu sneller leeg is of dat apps opeens crashen. Wij adviseren je daarom om de bèta van iOS 10 te installeren op een toestel dat je niet dagelijks nodig hebt.
We laten je zien hoe je de bèta van iOS 10 veilig installeert – en ook hoe je hem weer verwijdert, mocht je er weer genoeg van hebben.
1. iOS 10 bèta
De iPhone 14 nu tot €7,50 korting per maand!
Maximaal voordeel als je thuis internet van Ziggo hebt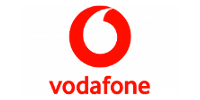 Bekijk actie
Ga op je iOS-apparaat naar de website van Apple's bèta-programma. Log in met je Apple ID, volg de stappen en je komt direct bij het profiel dat je moet hebben. Tik op 'Download profile'.
2. Profiel installeren
De Instellingen-app wordt geopend en je krijgt de vraag of je het iOS Beta Software Profile wilt installeren. Kies rechtsboven voor 'Installeer', voer je toegangscode in en tik wederom twee keer op 'Installeer'.
3.Software-update
Na een vereiste herstart verschijnt de update naar de bèta van iOS 10 in 'Instellingen>Algemeen>Software-update'. Je installeert de bèta net zoals elke andere update van iOS.
4. Terug naar iOS 9
Downgraden van de iOS 10-bèta naar iOS 9 is iets lastiger. De gemakkelijkste methode is om op je Mac, via ipsw.me, de laatste versie van iOS 9 te downloaden. Sluit dan je iPhone of iPad op je Mac aan, open het apparaat in iTunes, houd Alt in gedrukt en klik op 'Zoek naar update'. Kies dan de zojuist gedownloade firmware om je iOS-apparaat te downgraden.
Meer van dit soort workshops vind je in iCreate 80. Daarin lees je ook hoe je de bèta van macOS Sierra installeert. iCreate 80 ligt vanaf morgen in de winkels en is te bestellen via onze webshop.