Als je een iPhone 13 Pro (Max) hebt, dan heb je ongetwijfeld al prachtige macrofoto's gemaakt. Maar met een paar van onze handige macrofotografie tips til je ze direct naar een nog hoger niveau. Ideaal als je van plan bent om mee te doen aan de nieuwe Shot on iPhone-challenge!
1. Kies het juiste formaat voor je macrofoto's
Om te beginnen heeft de keuze van het formaat (staand of liggend) grote invloed op de uitstraling van je foto. Met het formaat kun je nadruk leggen op de vorm van het onderwerp, of de aandacht juist van de vorm afleiden. Bij liggende voorwerpen kun je meestal beter het liggend formaat kiezen, terwijl je het verticale aspect van staande voorwerpen benadrukt met een staand formaat. Door hierbij stil te staan, worden je macrofoto's krachtiger.
BLACK FRIDAY: De iPhone 14 nu tot €348 korting!
• Maximaal voordeel als je thuis Ziggo hebt
• 6 maanden Apple Music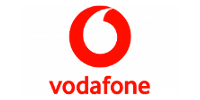 Bekijk actie
2. Benadruk het hoofdonderwerp
Bij macrofoto's is het belangrijk dat je het essentiële goed naar voren haalt. Dat lukt beter wanneer het hoofdonderwerp goed afsteekt tegen de achtergrond. In dit voorbeeld hielp het om vanuit kikkerperspectief op het onderwerp in te zoomen en de achtergrond onscherp te maken.
3. Gebruik bewust schaduwen in je macrofoto's
In de meeste gevallen zijn schaduwen een vervelend bijproduct, maar bij over elkaar heen liggende bloemblaadjes zijn ze juist onmisbaar. Alleen zo zijn de blaadjes goed van elkaar te onderscheiden en ontstaat er diepte. Je creëert de schaduwen met direct licht vanaf een lichtbron die je naast het onderwerp plaatst. Plaats tegenover de lichtbron, aan de andere kant van het onderwerp, een wit vel papier of een piepschuim plaat om de schaduwen zachter te maken. Dus rechts de lichtbron, links het reflectiescherm. Verander de afstand van het scherm tot het onderwerp net zolang tot het oplichtende effect precies goed is.
4. Maak een windscherm
Wind die de bloemen in beweging brengt – dat is iets wat je juist niet wilt bij macrofoto's. De oplossing: een transparante opbergkist van de bouwmarkt. Met een stanleymes maak je er een gaatje in, waar je met je iPhone doorheen kunt fotograferen. In de kist heerst absolute windstilte, waardoor je één bron van onscherpte dus al hebt uitgesloten.
5. Verberg imperfecties
Met een gewaagde uitsnede zorg je niet alleen voor een opvallende foto, maar kun je ook zorgen voor een perfect beeld. Kleine imperfecties, zoals beschadigingen of verkleuringen van bloemblaadjes, houd je gewoon buiten beeld. Op de foto verschijnt alleen het perfecte deel van je onderwerp.
6. Maak gebruik van nuttige accessoires
Een goede voorbereiding is het halve werk en met deze handige hulpmiddelen wordt dat een fluitje van een cent.
Blaasbalg
Storende stofdeeltjes of stuifmeelkorrels kun je met een blaasbalg gemakkelijk verwijderen. Met zo'n blaasbalg kun je de lucht veel beter doseren en richten dan wanneer je met je mond blaast.
Penseel
Een subtiele manier om stof te verwijderen of waterdruppeltjes aan te brengen is met een penseel. Daarmee kun je ook bij erg gladde oppervlakken heel gericht werken.
Pincet
Verwijder lelijke bloemblaadjes met een pincet. Bij voorkeur een pincet met gladde uiteinden.
Pipet
Met een pipet kun je heel gericht druppeltjes op je onderwerp aanbrengen. Zo simuleer je frisse ochtenddauw op de blaadjes en bloemen. Daar hoef je dan ook niet per se heel vroeg voor op te staan!