Houd je telefoonklapper op orde en je vrienden bij de les met Slimme groepen in Adresboek.
Je adresboek kun je maar al te gemakkelijk laten verslonzen. Of je nu alleen maar telefoonnummers op bierviltjes krabbelt of een database op de computer hebt: als je het niet bijhoudt is het in een mum van tijd bekeken met je sociale contacten. In Adresboek, de contactenmanager van OS X, kun je niet alleen handmatig mensen in adresboekgroepen zetten, Adresboek kan dat ook automatisch, op basis van door jou gestelde regels. Dankzij Slimme groepen komt elk nieuw contact in de juiste categorie terecht, zodat je sociale netwerk opgeruimd en overzichtelijk blijft.
1: Van start
Open Adresboek vanuit het Dock of de map 'Programma's'. Ga naar de menubalk en klik op 'Archief>Nieuwe slimme groep'.
De iPhone 13 nu tot €393 voordeel!
• Heb je al internet van Ziggo thuis? Profiteer dan van extra voordeel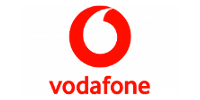 Bekijken
---
2: Naam voor slimme groep
Er verschijnt een nieuw venster. Nu moet je eerst in het invulvak een goede naam voor de nieuwe slimme adressengroep invoeren.
---
3: Regels
Daarna kun je bepalen volgens welke regels adreskaarten in de groep worden opgenomen. In de standaardinstelling komt elke kaart erin die het opgegeven woord bevat.
4: Plus is meer
Via de knop met het plusteken voeg je regels toe; met het uitklapmenu kun je de regels specifieker maken. In het eerste menu zie je parameters.
---
5: In- of uitsluiten
Het menu ernaast bepaalt het gedrag van de regel. Zo kun je adreskaarten met bepaalde informatie uitsluiten of adreskaarten uitsluiten waarop dingen al of niet zijn ingesteld.
---
6: Houd h
et simpel
Maak de regels niet te moeilijk, dan werken ze vaak het beste. Ben je klaar met regels stellen, klik dan op 'OK'.
7: Paarse groep
In de linkerkolom zie je nu de nieuwe slimme groep. Als een slimme groep paars wordt, weet je dat er al adreskaarten in zitten.
---
8: Contacten bewerken
Nu kun je al je contacten nagaan en eventueel informatie toevoegen die ervoor zorgt dat hun adreskaarten in de bedoelde slimme groep terecht komen.
---
9: Klik en kijk
Check of de bedoelde contacten in de goede slimme groep terechtkomen door erop te klikken en de lijst te controleren.