We zitten midden in de Boekenweek 2017. Hét moment om weer eens een kloeke roman te lezen. Of niet? Misschien wil je best boeken lezen. Maar je moet ook nog de tuin wieden, een rondje hardlopen in de lentezon, een uitgebreide maaltijd koken, wéér in de file staan … Het een hoeft het ander niet uit te sluiten: 'lees' eens een luisterboek!
Je kunt luisterboeken kopen en downloaden, maar als je al een stel e-books of iBooks op je iPhone hebt staan, is dat niet nodig. Maak van ieder e-book een audioboek en laat je voorlezen door je iPhone. Zo werkt het.
1. Spreek scherm uit
De iPhone 14 nu tot €7,50 korting per maand!
Maximaal voordeel als je thuis internet van Ziggo hebt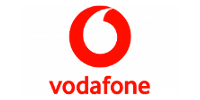 Bekijk actie
Open de app Instellingen en ga naar 'Algemeen>Toegankelijkheid>Spraak'. Zet hier de schakelaar achter 'Spreek scherm uit' op groen. Ga nu naar de app iBooks en open het boek dat je wilt beluisteren.
2. Luisterboek met audiospeler
Veeg met twee vingers vanaf de bovenkant van het scherm naar beneden en je iPhone begint meteen tegen je te babbelen. Met de audiospeler kun je pauzeren en vooruit- en terugspoelen.
3. De haas en de schildpad
Vind je dat je iPhone het verhaal afraffelt, of mag-ie juist wel wat meer vaart maken? Met de schildpad en het haasje vertraag of versnel je het tempo van de voorlezer. Met het kruis laat je de voorlezer stoppen.
4. Kies uit verschillende stemmen
Klinkt de verteller buitenaards? Ga opnieuw naar de tab Spraak uit Stap 1 en kies 'Stemmen>Nederlands'. Je kunt kiezen uit Claire, Xander en de Vlaamse Ellen en eventueel nog een verbeterde versie daarvan downloaden.
Deze tip is afkomstig uit het artikel 'We love audioboeken' uit iCreate 87. Nu al te bestellen in de webshop, vanaf 4 april in de winkels.