De zomertijd begint vannacht, want morgen is het de laatste zondag van maart. Het is voorjaar, dus de klok gaat een uurtje vooruit. Maar hoe moet je de zomertijd op iPhone, iPad of iPod touch instellen?
Zomertijd op iPhone instellen
Om 2.00 uur 's nachts gaat de klok een uur vooruit. Het verzetten van de tijd op je iPhone, iPad of iPod touch gebeurt in principe automatisch en is dus zeker niet iets om wakker van te liggen. Toch is er iets wat je voor de zekerheid zou kunnen controleren.
Open in de Instellingen-app 'Algemeen>Datum en tijd' en kijk of de tijdzone op Amsterdam staat. Als je in dit menu 'Stel automatisch in' hebt gekozen, dan zit je sowieso goed.
De iPhone 14 nu tot €7,50 korting per maand!
Maximaal voordeel als je thuis internet van Ziggo hebt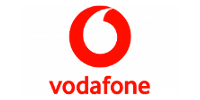 Bekijk actie