Vorige week introduceerde Instagram zijn nieuwe look en die viel op zijn zachtst gezegd niet bij iedereen even goed. Veel mensen kunnen maar lastig afscheid nemen van het kenmerkende Polaroid-cameraatje en dankzij deze eenvoudige tip hoeft dat ook helemaal niet! Ze zet je het oude Instagram-icoon weer terug op je thuisscherm.
Zo zet je het oude Instagram-icoon terug
Verplaats de app Instagram naar een plek waar hij niet opvalt, bijvoorbeeld in een map, of op je allerlaatste thuisscherm.
Open Safari op de iPhone of iPad en tik op deze link.
Tik nu onder in Safari op het Deel-icoon, en selecteer 'Zet in beginscherm'.
Het oude vertrouwde logo is nu weer terug van weggeweest! Tik erop om de app te openen: eigenlijk is het een snelkoppeling naar de app die je in stap 1 van deze tip verborgen hebt.
De iPhone 14 nu tot €7,50 korting per maand!
Maximaal voordeel als je thuis internet van Ziggo hebt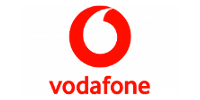 Bekijk actie
Helemaal weg is het nieuwe logo nog niet trouwens: het duikt nog altijd op als je notificaties krijgt van Instagram. Misschien kun je er zo beetje bij beetje aan wennen …