Het is bijna 14 februari oftewel: Valentijnsdag! Dan kun je je geliefde verrassen met een uitgebreid diner bij kaarslicht, een bos rode rozen of een doos chique bonbons. Maar hebben jij en je Valentijn allebei een iPhone? Dan kun je ook gewoon een lief bericht versturen. Met een hartje natuurlijk – en dat kan op diverse manieren.
Valentijnsdag hartje versturen
Je wist het misschien niet, maar met Apple's eigen Berichten-app is het mogelijk om schermvullende effecten te versturen. Denk aan confetti, vuurwerk en ballonnen. Of: een hartje! Zo verstuur je een bericht met een hartje:
De iPhone 13 nu met 3 maanden gratis Apple TV+!
Maximaal voordeel als je thuis internet van Ziggo hebt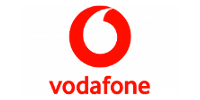 Bekijk actie
Typ een bericht en houd de verzendknop iets langer ingedrukt. Je belandt nu in het scherm 'Stuur met effect'.
Tik bovenaan in het scherm op het tabblad 'Scherm'.
Veeg van rechts naar links over het scherm totdat het effect 'Stuur met hart' verschijnt.
Tik op de verzendknop.
Explosie van hartjes
Met de effecten in iMessage is nog iets leuks mogelijk. Je kunt een vrolijke explosie van emoji's sturen. En dat werkt heel leuk met hartjes! Zo doe je dat:
Open de app Berichten
Selecteer een chat waarin je je bericht wilt versturen of maak een nieuw gesprek aan via de knop rechtsboven.
Zet maximaal drie hartjes-emoji's onder elkaar, steeds met een return ertussen. Meer kan ook, maar dan worden ze minder spectaculair weergegeven.
Druk langer of harder op het blauwe verzendpijltje.
Tik onder 'Stuur met effect' op 'Scherm'.
Gebruik het eerste effect: echo
Stuur je hartslag
Nóg een manier om een Valentijn-hartje te versturen: verstuur je hartslag! Dat kan met de optie Digital Touch.
Open de app Berichten.
Open een chat.
Boven het toetsenbord staat een rij knoppen, de Applade: zoek hierin naar Digital Touch (het hart met de twee vingers erop). Tik hierop.
Om een hartje te versturen, houd je twee vingers op het scherm. Je bepaalt zelf hoe lang je dat doet. Heb je een Apple Watch, dan wordt hiervoor je daadwerkelijke hartslag gebruikt.
Liever via WhatsApp?
Voor de bovenstaande hartjes heb je dus een iPhone nodig en de app Berichten. Is WhatsApp meer jouw ding? Lees dan voor meer tips ons artikel Verstuur je Valentijn een origineel WhatsApp-bericht.
Wekelijks Apple tips in je mail
Iedere week dit soort tips in je mailbox? Meld je dan nu aan voor onze gratis nieuwsbrief!
Je aanmelding is helaas niet gelukt. Probeer het later nog eens.