Als je vaak teksten moet kopiëren op de Mac vanuit Safari of documenten, ben je waarschijnlijk eindeloos veel tijd kwijt aan het herstellen van de opmaak. Iedere keer dat je op Cmd+C en Cmd+V drukt, wordt namelijk automatisch de opmaak van de tekst meegenomen, iets wat je waarschijnlijk helemaal niet wilt in het mailtje of Pages-document dat je aan het opstellen bent. Wij in ieder geval niet, maar we hebben gelukkig een oplossing gevonden.
Tekst plakken zonder opmaak
Selecteer en kopieer tekst met Cmd+C vanuit een document, webpagina, e-mail of andere bron.
Plak de tekst met Alt+Cmd+Shift+V. Ja, dat is een helse toetsencombinatie, maar het stript wel je tekst van alle opmaak.
Het makkelijkste is om deze toetsencombinatie met twee handen te doen. Een alternatief is om de Alt- en Cmd-toets met je duim in te drukken, Shift met je pink en de V-toets met je wijsvinger. Succes!
De iPhone 14 nu tot €7,50 korting per maand!
Maximaal voordeel als je thuis internet van Ziggo hebt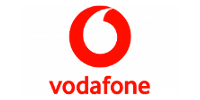 Bekijk actie