Doet je Mac raar? Werkt hij niet zoals het moet? Komt je (draadloze) netwerk vanuit sluimerstand niet goed tot leven? Veel schijnbaar onoplosbare of vreemde Mac-problemen kun je verhelpen door de System Management Controller (SMC) van je Mac te resetten.
Uitleg
De SMC regelt onder andere de interne stroomvoorziening van Macs met Intel-processors. Een reset is normaal niet nodig, maar soms raakt de SMC van slag en reageert hij niet goed meer op opdrachten. Hij herkent bijvoorbeeld de interne AirPort-kaart niet meer, of hij ontwaakt niet goed uit de sluimerstand (wat overigens ook aan OS X kan liggen), reageert niet meer op het toetsenbord of trackpad, kan aangesloten usb- of FireWire-apparaten niet vinden, et cetera.
De iPhone 14 nu tot €7,50 korting per maand!
Maximaal voordeel als je thuis internet van Ziggo hebt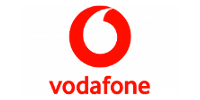 Bekijk actie
Zo doe je dat
Hoe je een reset van de SMC-controller uitvoert, is voor desktop- en laptop-Macs verschillend. Bij laptops maakt het bovendien verschil of je een vaste of een verwijderbare accu hebt:
Desktop-Mac (Mac Pro, iMac of Mac mini):
zet de Mac uit;
ontkoppel het netspanningssnoer;
houd de Aan/uit-knop vijf seconden ingedrukt;
sluit de netspanningskabel weer aan;
zet de Mac aan en laat hem weer opstarten.
MacBook of MacBook Pro met verwijderbare accu:
zet de Mac uit;
verwijder de accu;
ontkoppel de netspanningsadapter;
houd de Aan/uit-knop tien seconden ingedrukt;
plaats de accu terug;
sluit de netspanningsadapter weer aan;
zet de Mac aan en laat hem weer opstarten.
MacBook of MacBook Pro met een geïntegreerde, vaste accu:
zet de Mac uit;
sluit de netspanningsadapter aan;
druk de toetsen Shift+Ctrl+Alt én de Aan/uit-knop tegelijk in
en laat ze ook tegelijk weer los;
start de Mac op zoals je gewend bent.