Maandag 21 maart 2016 presenteert Apple naar alle waarschijnlijkheid de iPhone SE, een kleinere iPad Pro en mogelijk nieuwe bandjes voor de Apple Watch. Het evenement begint om 18.00 uur Nederlandse tijd en als echte Apple-fan wil je dit natuurlijk live volgen!
Keynote kijken: maandag 21 maart, 18.00 uur
Er zijn diverse manieren waarop je de keynote live kunt zien. Het evenement is te volgen via een livestream op zo'n beetje al je Apple-apparatuur én op Windows-pc.
De iPhone 14 nu tot €7,50 korting per maand!
Maximaal voordeel als je thuis internet van Ziggo hebt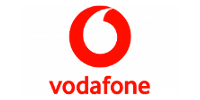 Bekijk actie
Mac, iPad, iPhone en iPod touch
Ga in Safari naar www.apple.com/live. Werkt op OS X 10.8.5 en iOS 7 of nieuwer.
Apple TV
Heb je een oude Apple TV? Dan zie je dat het kanaal 'Apple Events' is verschenen in het hoofdmenu. Werkt op een Apple TV 2e of 3e generatie met softwareversie 6.2 of nieuwer.
Heb je een nieuwe Apple TV? Dan moet je hiervoor de app 'Apple Special Event' downloaden in de Apple TV App Store. Wij raden je aan om dit ruim voor de keynote al te doen.
Windows
Ga naar www.apple.com/live. Werkt alleen op Windows 10 met de browser Microsoft Edge.
Geen tijd om ervoor te gaan zitten?
De redactie van iCreate volgt de keynote op de voet. Tijdens en na de keynote doen we verslag via deze website en Twitter (via @iCreate_NL). Ook verschijnt er na de keynote een speciale nieuwsbrief.