Sinds de update naar iOS 9.2 vorige week, is Mail Drop beschikbaar voor de iPhone, de iPad en de iPod touch. Met Mail Drop kun je grote bestanden versturen via de mail. Het wordt hiermee dus veel gemakkelijker om video's, presentaties of in één keer een grote hoeveelheid foto's te versturen. Je bijlagen mogen in totaal 5GB groot zijn.
Hoe verstuur je een bijlage met Mail Drop?
Je tikt je mailtje in de app Mail en voegt er de bestanden aan toe. Als Mail merkt dat het bestand wel eens te groot zou kunnen zijn, krijg je de vraag of je Mail Drop wilt gebruiken. Dan weet je zeker dat je Mail in goede orde aankomt bij de ontvanger. De bijlagen worden verstuurd via iCloud. Goed om te weten: deze documenten tellen niet mee bij de iCloud-opslag.
Wat merkt de ontvanger ervan?
Als de ontvanger ook Mail gebruikt op de iPhone, iPad of op de Mac, ziet hij de bijlage gewoon in de e-mail. Die bijlage wordt gedownload vanaf iCloud. Heeft de ontvanger een ander e-mailprogramma of gebruikt hij webmail? Geen probleem, dan verschijnt de downloadlink van het bestand in de e-mail.
De iPhone 14 nu tot €7,50 korting per maand!
Maximaal voordeel als je thuis internet van Ziggo hebt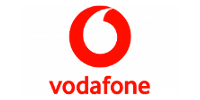 Bekijk actie
De bestanden blijven dertig dagen in iCloud staan, van waaruit de ontvanger ze kan downloaden. De ontvanger ziet in de mail precies tot wanneer de bestanden beschikbaar zijn.
Wat heb je nodig voor Mail Drop?
Om Mail Drop te kunnen gebruiken, moet je ten eerste hebben geüpdatet naar iOS 9.2. Daarnaast dien je iCloud ingesteld te hebben. Zoals gezegd: de bestanden worden opgeslagen in iCloud, maar dit gaat niet ten koste van je opslagruimte. Apple geeft je  1TB opslagruimte voor Mail Drop. Zit je daarboven? Dan moet je geduld hebben tot eerdere bestanden weer uit de Cloud worden verwijderd, wat dertig dagen na het verzenden van je mail automatisch gebeurt.