Een verrassende kampioen zoals in Engeland met Leicester City krijgt Nederland niet. Een spannende slotdag van de competitie, aanstaande zondag 8 mei om 14.30 uur, is daarentegen wél een zekerheid. Ajax en PSV staan met nog een duel op het programma in punten gelijk, met de wetenschap dat de Amsterdammers een beter doelsaldo (6 doelpunten in de plus) hebben. Hoe is het live voetbal het best te volgen?
Eredivisie kijken via Fox Sport
De meest logische manier is om via Fox Sports te kijken. Indien je nog geen abonnement hebt, is dit eenvoudig af te sluiten. Ook is er de mogelijkheid één wedstrijd te kopen. Deze kan je dan bekijken op je tv, tablet of smartphone. Een bezoek aan foxsports.nl moet voldoende zijn om dit te realiseren.
Langs de lijn op NPO Radio 1
De iPhone 14 nu tot €7,50 korting per maand!
Maximaal voordeel als je thuis internet van Ziggo hebt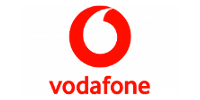 Bekijk actie
Voor de nostalgisten is het mooie medium Radio een uitstekende optie. Stem je transistor af op NPO Radio 1 en luister van 14.00 uur naar Langs de Lijn – natuurlijk kun je ook live luisteren via de website van Langs de Lijn. Kan je tegelijkertijd op de hoogte gehouden worden van andere sporten zoals de Giro d'Italia die zijn start kent in Nederland.
Twitter
Het kan zondag ook gewoon prachtig weer worden en dan lig je bij een lekker watertje of zit je op het terras. Daar wil je je buren niet lastigvallen met radioverslagen. Of je gezelschap is te aangenaam om continu naar je smartphone te staren. Dan is er altijd nog Twitter. Ook hier heb je uiteraard je smartphone voor nodig, maar nu volstaat één check per kwartier van je tijdlijn.
Vergeet daarvoor niet de volgende accounts te volgen:
Via Twitter en ook Snapchat zullen hoogstwaarschijnlijk kort na het behalen van de titel door een van de clubs, flink wat zegefilmpjes en vines terug te vinden zijn. Waar en hoe is vooralsnog onduidelijk maar met een paar gerichte zoektermen moeten deze absoluut te vinden zijn. Ook spelers zijn gaarne bereid om hun vreugde aan de wereld te tonen, dus mocht je op zoek zijn naar mooie achter de scherm-filmpjes dan is het raadzaam de diverse social media-accounts van spelers te checken.