Met een nieuwe, nog glimmende iPhone kun je ervoor kiezen om je oude contacten handmatig in te voeren, maar ze in een klap allemaal overzetten is veel handiger. Met deze twee strategieën ben je in ieder geval geen halve middag kwijt.
Wekelijks Apple tips in je mail
Iedere week dit soort tips in je mailbox? Meld je dan nu aan voor onze gratis nieuwsbrief!
Je aanmelding is helaas niet gelukt. Probeer het later nog eens.
Contacten overzetten met iCloud
Heb je al eerder een iPhone gehad, dan heb je geluk. Door op je nieuwe toestel in te loggen met je bestaande Apple ID, kan iCloud al je contacten vanzelf overzetten naar de ingebouwde app Contacten. Hiervoor moeten de instellingen wel kloppen:
Ga op je oude iPhone naar 'Instellingen'.
Tik op je naam.
Tik vervolgens op 'iCloud'.
Scrol naar beneden en activeer de schakelaar naast 'Contacten': hij is nu groen.
iCloud zal een reservekopie van je contacten maken en deze updaten wanneer er iets in je contactenlijst verandert. Als je vervolgens met je Apple ID inlogt op een nieuw toestel, is je contactenlijst automatisch aanwezig en compleet.
De iPhone 13 nu tot €393 voordeel!
• Heb je al internet van Ziggo thuis? Profiteer dan van extra voordeel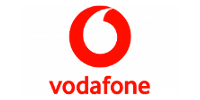 Bekijken
Contacten overzetten met simkaart
Staan al je contacten lekker ouderwets op een simkaart en stap je van een ander telefoonmerk over naar Apple, dan kun je je contacten alsnog gemakkelijk naar een iPhone importeren:
Stop je oude simkaart in je (nieuwe) iPhone.
Open de app 'Instellingen'.
Ga naar 'Contacten'.
Tik op 'Importeer simcontacten'.
Als de iPhone nu vraagt of je de contacten op je simkaart wil importeren, accepteer je dit.
Je toestel zal nu de contacten op je simkaart overzetten naar je iPhone. Gebruik je de simkaart verder niet meer, dan kun je hem weer verwijderen. Controleer wel eerst of al je contacten daadwerkelijk zijn geïmporteerd. Vernietig je kaartje dus niet voordat je zeker van je zaak bent (en uiteraard ook niet als je huidige nummer hieraan verbonden is).
Geef iCloud ten slotte toegang tot je contacten (zie bovenstaande tip), zodat je altijd een backup van je contactenlijst hebt. Zo ben je nooit meer afhankelijk van zo'n minuscuul, dun kaartje!