Deze iPhone-tips zijn een must voor elke iPhone-liefhebber. Een aantal tips gebruik je waarschijnlijk direct, andere pas op het moment dat je ze nodig hebt. Hoe dan ook, vroeg of laat komen ze van pas en zorgen ze voor een betere iPhone-ervaring!
1) Afbeelding bekijken in selectiemodus
Wanneer je in Apple Foto's afbeeldingen selecteert, komt het nogal eens voor dat je twijfelt of een bepaalde foto er wel of niet bij hoort. De meeste mensen annuleren dan het selectieproces, om die foto eerst te openen en te beoordelen. Dat is helemaal niet nodig! Houd tijdens het selecteren gewoon je vinger lang op de foto en hij wordt vanzelf geopend. Heb je de foto goed bekeken, tik er dan op om hem te sluiten. Vervolgens kun je gewoon weer verder met het selecteren van foto's.
BLACK FRIDAY: De iPhone 14 nu tot €348 korting!
• Maximaal voordeel als je thuis Ziggo hebt
• 6 maanden Apple Music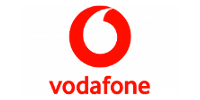 Bekijk actie
2) Vergrootglas op screenshot plaatsen
Als je een screenshot naar iemand wilt doorsturen en een bepaald gedeelte wilt accentueren, heb je meerdere opties. Bijna iedereen kiest ervoor om dat gedeelte te omcirkelen, maar een chiquere optie is het toevoegen van een vergrootglas. Dat werkt als volgt:
Maak een screenshot van het gewenste scherm.
Tik linksonder op de preview van de screenshot en dan boven op het icoontje met het penseel.
Tik rechtsonder op de '+' en kies voor 'Vergrootglas'.
Je kunt het vergrootglas nu over het scherm slepen. Met de groene stip verander je de sterkte van de vergroting, met de blauwe stip pas je de grootte van het vergrootglas aan. En met het kleurenpalet onderin kun je de kleur van het vergrootglas nog aanpassen. Als het geheel naar je zin is, tik je op 'Gereed' en kun je het screenshot versturen.
3) Achtergrondgeluiden eenvoudig beheren
Sinds iOS 15 is het mogelijk om achtergrondgeluiden af te spelen. Het idee is dat je afleidende geluiden in je omgeving maskeert, wat je zou moeten helpen met je concentratie. Het grootste nadeel is dat de optie diep verstopt zit. Je vindt hem in 'Instellingen > Toegankelijkheid > Audio/Visueel > Achtergrondgeluiden'.
Het is een stuk makkelijker als je de optie 'Horen' toevoegt aan het Bedieningspaneel. Dat doe je in 'Instellingen > Bedieningspaneel', door op het icoontje met het oor te tikken. Als je voortaan het Bedieningspaneel opent – veeg hiervoor van rechtsboven op het scherm naar beneden, of van onder naar boven als je een thuisknop hebt – en op het oortje tikt, kun je daar rechtstreeks de achtergrondgeluiden afspelen en aanpassen.
4) Stemopnames verbeteren
De Dictafoon is een handige app om allerhande geluidsopnames te maken. Voorheen kon je er weinig aan doen als er achtergrondgeluiden en echo's hoorbaar waren op de opname, maar sinds iOS 14 is er een optie om de kwaliteit te verbeteren. Open simpelweg de opname, tik op het icoontje met de schuifpanelen en schakel de optie 'Verbeter opname' in. Achtergrondgeluiden worden nu automatisch weggefilterd.
5)  iPhone ontgrendelen met je stem
Hoewel Face ID in de praktijk erg handig is, zijn er situaties denkbaar waarin je je iPhone toch liever met je stem zou ontgrendelen. Via Siri is dit niet mogelijk, maar er is een manier om het toch voor elkaar te krijgen. Je leert je iPhone dan in feite om op commando je toegangscode voor je in te typen. Het instellen werkt als volgt:
Tik op 'Instellingen > Toegankelijkheid > Stembediening', en schakel de optie in.
Nu tik je op 'Pas commando's aan' en dan op 'Maak nieuw commando aan…'.
Voer de gewenste tekst in. Maak er iets van wat alleen jij kan onthouden, zodat anderen niet zomaar je telefoon ontgrendelen. Kies ook iets Engelstaligs, want Nederlands wordt niet ondersteund. Tik vervolgens op 'Taak'.
Tik op 'Voer aangepast gebaar uit' en maak op het volgende scherm het gebaar van het intypen van je toegangscode. Het kan een paar pogingen vergen totdat dit goed lukt, gezien je niet de knoppen ziet van de toegangscode.
Als je klaar bent, tik je rechtsonder op 'Stop', dan rechtsboven op 'Bewaar' en vervolgens sla je je nieuwe commando op.
Het commando werkt pas als het scherm 'Voer toegangscode in' zichtbaar is. Spreek je dan de ingevoerde tekst uit, dan zou je iPhone probleemloos moeten ontgrendelen.
Meer iPhone-tips
Meer tips lezen? Bekijk dan ook de eerdere iPhone-tips uit deze rubriek: