Met macOS Catalina is het voorbij met iTunes. In plaats daarvan komen er drie nieuwe apps: Muziek, Podcasts en TV. En het back-uppen, herstellen en synchroniseren van je iPhone of iPad doe je voortaan op een andere plek: in Finder. In de onderstaande video laten we zien hoe dit eruitziet.
iPhone synchroniseren macOS Catalina
Zoals je ziet verandert er niet zo gek veel. Wanneer je in macOS Catalina je iPhone, iPad of iPod touch aansluit op je Mac, open je Finder. Aan de linkerkant zie je onder 'Locaties' je iOS-toestel staan.
Wanneer je op het apparaat klikt kom je terecht in een vertrouwde interface. Het synchroniseren, back-uppen en herstellen van je toestel doe je zoals je dat gewend bent, maar dan in Finder.
De iPhone 14 nu tot €7,50 korting per maand!
Maximaal voordeel als je thuis internet van Ziggo hebt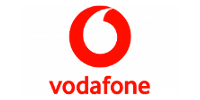 Bekijk actie
Daarnaast is het nog steeds de plek waar je je bestanden kunt synchroniseren, zoals je muziek, foto's, films, tv-programma's en foto's en meer. Die mogelijkheid is er ook in de nieuwe apps Muziek, Podcasts en TV, maar het kan dus ook op de vertrouwde manier.
Wat er wel verandert, is dat al het materiaal dat je eerder geïmporteerd of gekocht hebt, terechtkomt in een andere app. Dit gaat volledig automatisch. Je geïmporteerde of gekochte muziek vind je in de Muziek-app. Films en series zie je terug in de TV-app. Podcasts duiken vanzelfsprekend op in Podcasts, en je audioboeken in Boeken.
In het artikel iTunes verdwijnt: dit zijn de gevolgen lees je meer over de gevolgen.