Met SOS-noodmelding op je iPhone is hulp nooit ver weg. Maar wist je dat je met de flitser van je iPhone ook een SOS-signaal uit kan zenden?
S.O.S. in morsecode
Zelfs als je geen woord morse begrijpt, heb je vast wel eens deze beroemde reeks gezien of gehoord: · · · – – – · · · . Drie korte piepjes (of lichtflitsen), gevolgd door drie lange, en vervolgens weer drie korte. Deze combinatie staat voor S.O.S., oftewel Save Our Souls, en wordt wereldwijd gebruikt in noodgevallen.
De iPhone 14 nu tot €7,50 korting per maand!
Maximaal voordeel als je thuis internet van Ziggo hebt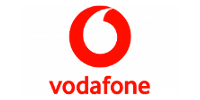 Bekijk actie
Met een simpele opdracht kan de flitser in je iPhone dit signaal ook tonen. Zo kun je in noodgevallen signaleren dat er iets mis is, en zien anderen direct waar je je bevindt. Dit is met name handig als je licht van veraf zichtbaar is, bijvoorbeeld op een vlakte, op het water, of vanaf een hoog gebouw.
iPhone SOS-signaal in Opdrachten
Wij hebben een opdracht voor je iPhone klaargezet waarmee je flitser een SOS-signaal toont. Dit signaal wordt honderd keer herhaald. Je downloadt de Opdracht met de knop hieronder:
Je vindt de opdracht na het downloaden in de app Opdrachten. Hij staat daar bovenaan bij het tabblad 'Mijn opdrachten'. Tik erop om 'm te starten, en tik er weer op om hem te stoppen. Het kan wel voorkomen dat je flitslampje nog aanstaat als je de opdracht stopt: zet 'm dan weer uit via je Bedieningspaneel (of via het toegangsscherm op iPhone-modellen met Face ID).
Snellere toegang
Je kunt de SOS-knop ook op je thuisscherm zetten. Dit doe je door je vinger op het thuisscherm te houden totdat je linksboven een '+' ziet. Tik hierop, en zoek bovenin naar 'opdrachten'. Tik vervolgens op 'Opdrachten' en op 'Voeg widget toe'.
Als het goed is heb je nu direct de juiste opdracht op je thuisscherm staan. Zo niet, tik er dan op (terwijl je icoontjes nog wiebelen) en selecteer de SOS-opdracht. Tik daarna op 'Gereed'.
Meer met Opdrachten
Er is meer mogelijk met Opdrachten in noodsituaties. Zo kun je bijvoorbeeld snel je locatie doorsturen naar iemand die je vertrouwt. Lees er meer over in ons artikel: Zo handig is Opdrachten: stuur een noodmelding met je locatie.
Wekelijks Apple nieuws in je mail
Als eerste op de hoogte van het laatste nieuws, tips & aanbiedingen!
Je aanmelding is helaas niet gelukt. Probeer het later nog eens.