Update 11 november: een uitgebreid stappenplan (ook voor Mac) vind je in onze workshop Jailbreak iOS 8 met Pangu.
De eerste officiële jailbreak van iOS 8 is beschikbaar. De tool Pangu werd eerder deze maand al uitgebracht, maar was vanwege het ontbreken van Cydia eigenlijk alleen bruikbaar voor ontwikkelaars. Bovendien was Pangu alleen nog in het Chinees beschikbaar. Nu zijn echter zowel Cydia als de Engelse taal toegevoegd.
Wij leggen uit hoe je je iPhone, iPad of iPod touch met iOS 8 (of iOS 8.1) jailbreakt via Windows. Wanneer de jailbreak beschikbaar is voor Mac OS X, is nog niet bekend.
BLACK FRIDAY: De iPhone 14 nu tot €348 korting!
• Maximaal voordeel als je thuis Ziggo hebt
• 6 maanden Apple Music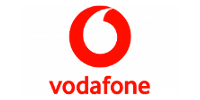 Bekijk actie
Let op: het jailbreaken van je iOS-apparaat is op eigen risico en kan problemen (bugs, beveiligingslekken, malware, slechtere batterijduur etc.) met zich meebrengen. In dat geval kun je geen aanspraak maken op ondersteuning van Apple en zul je je apparaat zelf moeten herstellen.
iOS 8 jailbreak Pangu
Ga naar en.pangu.io en download de jailbreak-tool voor Windows (42 MB).
Schakel de toegangscode en 'Zoek mijn iPhone' uit op je iOS-apparaat.
Koppel je iPhone, iPad of iPod touch aan de pc en maak via iTunes een reservekopie van je apparaat.
Start de Pangu jailbreak-tool die je gedownload hebt en volg de instructies op het scherm.
Als de jailbreak geslaagd is, zie je de Pangu-app op je iOS-apparaat staan. Open Pangu en kies voor 'Install Cydia'.
Na deze installatie kun je de Cydia-app gebruiken voor tweaks en het installeren van apps buiten de App Store om.