In het nieuwe Foto's van macOS High Sierra bewerkt de beginner zijn foto's sneller, terwijl de gevorderde gebruiker helemaal los kan met de nieuwe bewerkingsopties – Foto's begint zowaar wat trekjes van Aperture te krijgen. Daardoor is Foto's niet meer alleen geschikt om je plaatjes snel te verfraaien, maar ook om ze uitgebreid te nabewerken. Zo kun je in macOS High Sierra foto's bewerken tot het perfecte plaatje.
Deze workshop is gebaseerd op een workshop uit iCreate 92. Bestel het nummer nu in onze webshop:
iCreate 92
iPhone 8: kopen of wachten op de iPhone X?
1. Foto's kiezen
De iPhone 13 nu tot €393 voordeel!
• Heb je al internet van Ziggo thuis? Profiteer dan van extra voordeel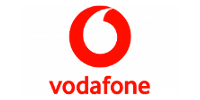 Bekijken
Zoek een foto waarvan je graag de kleuren en contrasten wilt bewerken, bijvoorbeeld omdat de foto te donker is. Dubbelklik erop en klik rechtsboven op 'Bewerk'. Je kunt nu aan de slag met bewerken.
2. Open de nieuwe bewerkingsopties
In de rechterkolom vind je een heleboel nieuwe bewerkingsopties. Eén daarvan is Curven, waarmee je het contrast van je foto verfijnt. Klap deze optie open door links op het driehoekje te klikken.
3. Curven aanpassen
Met 'Auto' worden de curven automatisch bewerkt. Je kunt ze ook zelf aanpassen. Versleep je de lijn aan de linkerkant van de grafiek, dan veranderen de donkere tinten. Rechts staan de lichte tinten.
4. Contrast toevoegen
Hoe hoger de lijn, hoe lichter de kleuren. Voeg contrast toe; klik op tweederde (rechts) van de lijn en sleep het punt iets naar boven. Klik ook op eenderde van de lijn en sleep het punt naar beneden.
5. Witbalans veranderen
Klap 'Witbalans' open en versleep de schuifregelaar naast 'Warmte' naar rechts om de kleurtemperatuur warmer te maken. Oogt de foto juist te warm, schuif je de schuifregelaar naar links.
6. Specifieke kleuren veranderen
Met 'Selectieve kleur' pas je kleuren in een foto aan. Vouw de optie uit, selecteer de pipet en klik in de foto op een kleur die je wilt veranderen. Sleep 'Verzadiging' naar rechts om de kleur feller te maken.
7. Vignettering
Vignettering is een effect waarbij de randen van een foto donkerder worden. Klap de optie open en verschuif 'Sterkte' naar rechts. Je vestigt de aandacht dan extra op het onderwerp.
8. Foto opslaan
Twijfel je of de foto er wel beter op is geworden? Klik op de knop linksboven en je ziet het origineel terug. Opzet geslaagd? Klik rechtsboven op 'Gereed'. Niet echt? Kies 'Herstel origineel'.
9. Gebruik effecten uit andere programma's
Nieuw is ook dat je je bewerkte foto's direct verder kunt aanpassen in andere programma's. Ctrl-klik in de kijkweergave op de foto en kies onder 'Bewerk met' voor een programma als Pixelmator.
Lees ook 3x Live Photos bewerken in Foto's van macOS High Sierra.