Misschien heb je wel honderden of duizenden afbeeldingen en video's op je iPhone staan, dan is het handig als je foto's makkelijk terug kan vinden. De app is sinds de update van iOS 10 flink verbeterd. Zo heeft deze nu gezichtsherkenning en kun je Aandenkens maken. Maar het blijft niet alleen bij gezichten, Foto's herkent ook objecten. Denk aan bomen, gebouwen, dieren, water, het strand en nog duizenden (!) andere objecten. Zo doorzoek je je foto's.
1. Open Foto's
Open de app Foto's en ga naar 'Fotos' of 'Albums'. De afbeeldingen staan gesorteerd op datum.
De iPhone 14 nu tot €7,50 korting per maand!
Maximaal voordeel als je thuis internet van Ziggo hebt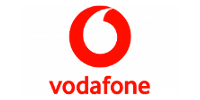 Bekijk actie
2. Tik op vergrootglas
Vervolgens tik je op het vergrootglas en bedenk je een object dat je wil zien, in ons geval water. Maar je kunt allerlei verschillende zoekopdrachten invoeren zoals: favorieten, bergen, paarden, Amsterdam, et cetera. Je ziet dat Foto's voor je sorteert in categorieën.
3. Categorie openen

Foto's laat alle afbeeldingen zien waar hij de categorie 'Water 'in herkent. Ook hier wordt alles gesorteerd op datum.
4. Kies foto

Vervolgens kies je de afbeelding die je wilt zien. Vanaf nu kun je dus al je afbeeldingen makkelijk terugvinden!
Meer interessante tips? Haal dan nu de nieuwe editie van iCreate Magazine in de webshop!