De zomer is begonnen en de temperatuur stijgt tot ongekende hoogte. De hoogste tijd om een verfrissende duik te nemen. Maar doe je dat mét of zónder Apple Watch om je pols? Oftewel: is de Apple Watch waterdicht?
Is de Apple Watch waterdicht?
De Apple Watch is niet waterdicht, maar wel in meer of mindere mate waterbestendig. Hoe goed je Apple Watch tegen water kan, is afhankelijk van het model dat je hebt.
1e generatie Apple Watch & Apple Watch Series 1
De 1e generatie Apple Watch & Apple Watch Series 1 hebben een waterbestendigheidsnorm van IPX7. In normale woorden: ze zijn spatbestendig en waterbestendig. Deze horloges kunnen prima tegen zweet en regen. Ook je handen wassen is geen probleem, maar het is niet de bedoeling dat je ermee gaat douchen.
De iPhone 14 nu tot €7,50 korting per maand!
Maximaal voordeel als je thuis internet van Ziggo hebt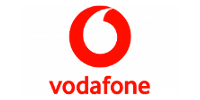 Bekijk actie
Apple Watch Series 2, Apple Watch Series 3 en Apple Watch Series 4
Deze Apple Watch-modellen kunnen een stuk beter tegen water. Sterker nog: ze bevatten speciale work-outs voor zwemmen. Dit is wat je moet weten over de waterbestendigheid van deze horloges.
Douchen met de Apple Watch
Douchen met de Apple Watch Series 2, Apple Watch Series 3 en Apple Watch Series 4 is geen probleem. Maar zorg ervoor dat je geen verzorgingsproducten op je Watch gebruikt. Zeep, shampoo, conditioners, lotions en parfums laten waterafdichtingen en membranen minder goed werken.
Het is wel aan te raden om het waterslot te activeren. Dat doe je door het bedieningspaneel te openen (veeg van beneden naar boven over het scherm) en op de waterdruppel te tikken.
Het waterslot voorkomt dat het horloge reageert op onbedoelde aanrakingen, of dat je via een druppel op de wijzerplaat per ongeluk je schoonmoeder belt terwijl je staat te zingen onder de douche. Je ontgrendelt het waterslot vervolgens door aan de digitale kroon te draaien – daarmee tril je ook het water uit de speakers.
Zwemmen met de Apple Watch
Zwemmen met deze Apple Watch-modellen kan prima. Het horloge geschikt is voor activiteiten in ondiep water, zoals zwemmen in zee of zwembad. Het horloge is niet geschikt om mee te duiken, te waterskiën of voor andere extreme watersporten.
Bij recreatief zwemmen kun je het waterslot activeren, zoals hierboven beschreven. Je kunt echter ook een zwemwork-out starten: dan houdt je Watch bij hoeveel baantjes je getrokken hebt. Het waterslot wordt hierbij automatisch geactiveerd.
Waterbestendigheid kan afnemen
De waterbestendigheid van je Apple Watch kan in de loop van de tijd afnemen. De volgende dingen zorgen ervoor dat dit sneller gebeurt:
Een Apple Watch laten vallen of blootstellen aan andere schokken.
Een Apple Watch blootstellen aan zeep of zeepwater, bijvoorbeeld tijdens het douchen of baden.
Een Apple Watch blootstellen aan parfum, oplosmiddelen, wasmiddelen, zuren of zuurrijk voedsel, producten tegen insecten, lotion, zonnebrandcrème, olie of haarverf.
Een Apple Watch blootstellen aan hoge watersnelheden, bijvoorbeeld tijdens waterskiën.
Een Apple Watch dragen in een sauna of stoomcabine.
Kunnen Apple Watch-bandjes tegen water?
Niet alle Apple Watch-bandjes kunnen even goed tegen water. Het bandje met klassieke gesp, het leren bandje, het bandje met moderne gesp, het Milanese bandje en de schakelarmband kunnen niet tegen water.
De verschillende sportbandjes zijn wel waterproof. Dat geldt voor het siliconen sportbandje, het geweven sportbandje en het sportbandje van Nike.
Bron: Apple.