Dit is de eenenvijftigste nuttige iTip op donderdag. Deze week gaan we accenttekens zoals de accent aigu en accent grave typen op de Mac.
Word gewend
Als je altijd met Word of een andere tekstverwerker onder Windows hebt gewerkt, vind je het waarschijnlijk heel gewoon dat je letters met accenttekens typt door eerst op het accentteken te drukken en daarna op de letter in kwestie. Maak je vervolgens de overstap naar de Mac, om bijvoorbeeld onder Word voor Mac verder te werken, dan is het eigenlijk heel irritant dat dit op de Mac niet lijkt te werken. Hoe typ je dan accenttekens?
De uitleg
Accenttekens kun je in een teksteditor of tekstverwerker natuurlijk altijd realiseren via Invoegen>Symbool, maar dat werkt wel erg omslachtig. Dat moet toch makkelijker kunnen, denk je. Je bent dan geneigd naar de Finder te gaan om rechtsboven in het Spotlight-venster de zoekterm 'accenttekens' in te voeren. En inderdaad, via het helponderwerp 'Letters met accenttekens typen' leer je dan hoe je voor accenttekens eenvoudig een toetsencombinatie met de Option-toets gebruikt. Bijvoorbeeld:
De iPhone 14 nu tot €7,50 korting per maand!
Maximaal voordeel als je thuis internet van Ziggo hebt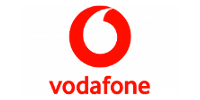 Bekijk actie
Druk op Option+E, laat de toetsen los, typ nu een 'a' en krijg een 'á'
Druk op Option+I, laat de toetsen los, typ nu een 'o' en krijg een 'ô'
Druk op Option+U, laat de toetsen los, typ nu een 'e' en krijg een 'ë'
Druk op Option+`~, laat de toetsen los, typ nu een 'u' en krijg een 'ù'
Op de vertrouwde pc-manier
Maar je ziet het, dit werkt allemaal niet zo soepel als op de vertrouwde Windows-manier. Zucht, moet je dan toch maar terugkeren naar Windows? Welnee, de Windows-methode is ook op de Mac beschikbaar:
1. Taal & Tekst
Ga in het Apple-menu naar 'Systeemvoorkeuren' en activeer het paneel 'Taal & tekst'.
---
2. Invoerbronnen
Klik in het paneel 'Taal en tekst' op het tabblad 'Invoerbronnen' en selecteer in de lijst de invoerbron 'VS Internationaal'.
---
3. Testen
Deselecteer eventueel boven in de lijst de invoerbron 'Nederlands'. Sluit 'Systeemvoorkeuren' en test de methode in je tekstverwerker. Werkt het niet? Klik dan op het vlaggetje boven in de menubalk en selecteer VS (internationaal).
Veel plezier met deze tip(s) en tot de volgende iTip.