Harder op het scherm van je iPhone drukken voor extra opties is niet alleen omdat het kan, maar vooral omdat het ontzettend handig is. In deze workshop leer je de leukste en handigste functies van 3D Touch. Zo haal je nog meer uit je iPhone 6s of iPhone 7!
1. Tekenen met 3D Touch

Het eerste waar velen aan denken bij een drukgevoelig scherm is tekenen. Er zijn veel teken-apps die 3D Touch gebruik, waaronder Notities. Hoe harder je drukt, hoe dikker of donkerder de lijn.
2. Snelkoppelingen

Wil je snel naar de Bluetooth-instellingen, of de batterijduur bekijken? Druk iets harder op de Instellingen-app en er verschijnen handige snelkoppelingen naar deze onderdelen.
De iPhone 14 nu tot €7,50 korting per maand!
Maximaal voordeel als je thuis internet van Ziggo hebt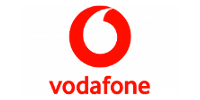 Bekijk actie
3. Een snelle selfie

Alle apps van Apple hebben handige snelkoppelingen als je harder op het icoon drukt. Doe dit bij Camera om snel een selfie te maken, of bij FaceTime om je favoriete contactpersonen te bereiken.
4. Druk op elke app

Steeds meer apps van andere ontwikkelaars werken met 3D Touch. De muziekspeler Cesium heeft bijvoorbeeld handigere opties dan Apple's eigen Muziek-app. Druk harder op een app en ontdek de mogelijkheden.
5. Voorvertoning

Een andere functie van 3D Touch is het zogeheten 'Peek and Pop'. Druk licht op een link in Safari en er wordt een voorvertoning geopend. Druk je ferm door, dan opent de pagina.
6. Universeel

Ook dit werkt weer bij verschillende apps. In Mail bijvoorbeeld, of in Berichten. Zelfs tussen apps: druk in WhatsApp of Mail iets harder op een toegestuurd adres en Kaarten verschijnt als pop-up.
7. Zet de cursor goed

Vind jij het ook zo'n verschrikking om de cursor te verplaatsen? Druk iets harder op het toetsenbord en dit verandert in een touchpad waarmee je heel precies de cursor op de juiste plek zet.
8. Multitasken

Om te schakelen tussen apps druk je iets harder op de linkerkant van het scherm. Veeg helemaal naar rechts om naar de vorige app te gaan, stop halverwege om het multitaskvenster te openen.
9. Gamen

3D Touch werkt in steeds meer games. Zo stuur je scherper naarmate je harder drukt in (het gratis) Breakneck, of geef je extra gas in AG Drive. Verwacht in de toekomst nog meer innovaties.
Meer workshops, tips en reviews? Haal dan de nieuwe iCreate!