Je hebt het waarschijnlijk al gehoord of gelezen: Turkse hackers dreigen om op 7 april een groot aantal iOS-apparaten te wissen. Ze vragen geld van Apple en als het bedrijf niet betaalt, willen ze via Zoek mijn iPhone/iPad op afstand iPhones en iPads gaan wissen. Naar verluidt hebben ze de toegangsgegevens van bijna 600 miljoen iCloud-accounts. De site ZDNet kreeg de gegevens van 50 accounts en kon bevestigen dat deze inderdaad voor iCloud werden gebruikt. Apple ontkent weliswaar dat er miljoenen accounts gehackt zijn, maar we nemen ons lot toch liever in eigen hand. Wat moet je dus doen om je account te beveiligen?
Tip 1: Wijzig het wachtwoord van je Apple ID
De eerste beveiligingsmaatregel die je moet nemen, is het wijzigen van het wachtwoord van je Apple ID via appleid.apple.com. Gebruik een nieuw wachtwoord voor iCloud dat je nergens anders gebruikt. Dat het wachtwoord sterk genoeg is, daar zorgt Apple wel voor: al een tijdje moet een wachtwoord minimaal uit acht tekens bestaan, met kleine en hoofdletters en een getal.
Voeg in het onderdeel 'Beveiliging' ook nog een 'Herstel-e-mailadres' toe dat niet overeenkomt met je iCloud-adres. Apple verstuurt namelijk belangrijke waarschuwingen naar dat adres, bijvoorbeeld over inlogpogingen. Heeft de aanvaller al toegang tot je iCloud, kan hij deze waarschuwingen allemaal verwijderen – nog voordat jij ze ziet. Overigens, bij het inloggen bij Zoek mijn iPhone worden geen waarschuwingen verzonden.
De iPhone 14 nu tot €7,50 korting per maand!
Maximaal voordeel als je thuis internet van Ziggo hebt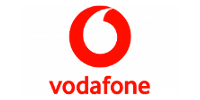 Bekijk actie
Tip 2: iOS-reservekopie controleren
Check even of je iCloud-reservekopie recent is bijgewerkt en laat eentje maken, mocht het nodig zijn. Dat doe je in de iCoud-instellingen van iOS in het onderdeel 'iCloud-reservekopie'. Als de hackers je apparaat wissen, kun je het in ieder geval weer snel herstellen met behulp van de back-up.
Daarnaast is het een aanrader om een lokale en versleutelde back-up te maken via iTunes. Bij het terugzetten daarvan worden dan ook meteen (bijna) alle logingegevens van apps meegenomen.
Tip 3: Toegangscode instellen op iPhone en iPad
Ook heel belangrijk is het activeren van een toegangscode in 'Instellingen>Touch ID en toegangscode' (of alleen 'Code' op oudere apparaten). Dat voorkomt niet alleen dat mensen in je omgeving zomaar je iPhone kunnen gebruiken – het zorgt er ook voor dat de hackers minder mogelijkheden hebben. Zo kunnen deze via Zoek mijn iPhone wel je iPhone of iPad op afstand vergrendelen, maar met de code heb je het net zo snel weer ontgrendeld. Heb je geen code, kunnen de hackers op afstand een nieuwe aanmaken – en jij hebt geen toegang meer tot je telefoon of tablet.
Tip 4: Zoek mijn iPhone uitschakelen
Het is wel de meest drastische maatregel, maar tegelijkertijd de meest effectieve. Schakel Zoek mijn iPhone tijdelijk uit op 7 april. Hierdoor kun je iPhone of iPad zelf niet meer opsporen als je hem kwijtraakt, maar de hackers hebben ook geen mogelijkheid meer om je apparaat te wissen. Gebruik deze maatregel alleen als je weinig tijd hebt en bovenstaande tips nog niet hebt uitgevoerd. En vergeet vooral niet om Zoek mijn iPhone op 8 april weer te activeren!
Twee-factor-authenticatie?
Misschien denk je nu: 'Zijn ze bij iCreate niet iets belangrijks vergeten? Ik gebruikt toch twee-factor-authenticatie?' Nee hoor, dat zijn we niet vergeten. En hoewel het normaliter een erg goede manier is om je Apple ID te beschermen (niet voor niets activeert Apple het standaard in iOS 10.3), heeft het in dit bijzonder geval geen effect.
Want ook al is twee-factor-authenticatie ingeschakeld, hebben de hackers nog steeds toegang tot Zoek mijn iPhone/iPad. Logisch, want als je je iPhone kwijtraakt, moet je ook zonder die 'tweede factor' bij deze zoekfunctie komen.