De tweede generatie van een product is bij Apple vaak pas de eerste écht goede versie. Na anderhalf jaar is de Apple Watch ook eindelijk bij nummertje twee aanbeland, nostalgisch getiteld Apple Watch Series 2. Hij zal de komende decembermaand op menig verlanglijstje prijken. De Apple Watch 2 heeft vier belangrijke verbeteringen: hij is sneller, helderder, waterdichter en … gps-voller.
Snelheid
De belangrijkste vernieuwing van de Series 2 is het hart: de S2-processor. Die is veel sneller dan de S1 van het eerste model. Gelukkig lost watchOS 3 dit probleem al grotendeels op, want ook de Watch 1 voelt beduidend sneller met het nieuwe systeem. Toch maakt de S2-processor een groot verschil. Het opstarten bijvoorbeeld duurt twee minuten (!) korter dan met de oude. Het duurt overigens nog steeds bijna twee minuten – gelukkig doe je dit maar zelden. In het gebruik van apps is het verschil niet zo overduidelijk, maar wel merkbaar. De Watch voelt in zijn algemeenheid directer, sneller en pittiger. 'Snappier', in mooi marketing-Hollands.
De iPhone 14 nu tot €7,50 korting per maand!
Maximaal voordeel als je thuis internet van Ziggo hebt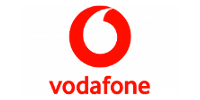 Bekijk actie
Zwemmen

De Watch 1 was volgens Apple waterbestendig, net als de iPhone 7 nu. Dat betekent dat hij tegen een buitje en regendruppel kan, maar niet geschikt is voor in het (zwem) bad. Bij de Series 2 durft Apple het wél aan: de Series 2 voldoet aan de waterbestendigheidsnorm van 50 meter volgens ISO-norm 22810:2010. Oftewel: zwemmen in zee of zwembad is geen probleem, diep zeeduiken en waterskiën wordt afgeraden. Een beetje een serieuze reviewer voelt al nattigheid. Plons.
De Workout-module van de Series 2 bevat twee nieuwe modules: open water en zwembad. Bij beide heb je vier opties: stel een doel in voor het aantal verbrande calorieën, afgelegde kilometers of verstreken tijd, of zwem doelloos in het rond maar houd wel alles bij. Ben je al te water gegaan, dan kun je deze modules nog wel selecteren, al is het bedienen van een nat horloge met je natte handen niet ideaal. Maar het kán wel …
Tijdens het zwemmen toont het scherm van je horloge (als je het omhoog houdt of aan de kroon draait) in één overzicht de belangrijkste data. In onze doelloze zwembadpoging waren dat tijd, calorieën, baantjes en afgelegde meters. Voor de baantjes moet je wel eerst aangeven of je in een 25- of 50-meterbad ligt, maar daarna worden ze perfect bijgehouden. Achteraf krijg je in de Activiteitenapp een compleet overzicht, met daarin ook extra informatie als je gemiddelde hartslag, gemiddelde tempo, tussentijden per 100 meter en zelfs je dominante zwemslag.
Sportcoach
Zo'n workout met je Watch laat direct zien hoe het horloge als motivator werkt. Werk je naar een doel toe, dan word je toch telkens gedreven om door te gaan tot je dat doel hebt behaald, of zelfs hebt overtroffen. Maar ook als je vrij zwemt, zijn deze gegevens waardevol. Je stopt toch niet als je bij 875 meter bent!? Nog vijf baantjes en we hebben de kilometer behaald. Zo spoort de Watch je niet alleen aan om meer en vaker te sporten, maar helpt het ook je grenzen te verleggen.
Waar ben ik?
De laatste verbetering haalt een van de grootste kritiekpunten op de oorspronkelijke Watch weg: hij heeft gps. Apple profileert het horloge als mode-accessoire, handige gadget en sportcompagnon. Maar vooral voor die laatste peiler kon de Watch de strijd niet aan met toegewijde fitnesstrackers, zolang fietsers, hardlopers, roeiers, steppers en wandelaars nog altijd hun iPhone mee moesten dragen. Dat hoeft met de Series 2 dus ook niet meer: je routes, afstanden en snelheden worden zelfstandig vastgelegd. Dat is voor sporters écht een pluspunt.
Series 1 geüpdatet
De Apple Watch Series 2 is beduidend beter dan de Watch 1, maar dat is logisch. Maar ook de eerste Watch is vernieuwd: hij heet nu Apple Watch Series 1 en heeft op de naam na exact dezelfde processor als de Series 2. Het betekent dat je voor 339 euro (of voor 369 als je de grotere kast wilt) een volwaardige Apple Watch koopt. Dat is wat ons betreft een schappelijke instapprijs.
De meerwaarde van de Series 2 geldt voor specifieke doelgroepen. GPS en waterbestendigheid rechtvaardigen voor sommige sporters absoluut de 100 euro meerprijs. Maar ben jij niet zo sportief aangelegd, of doe je aan sporten waarbij de Watch minder van waarde is (en die zijn er genoeg), dan kun je net zo goed de gepimpte Series 1 nemen.
Een uitgebreide versie van deze review lees je in iCreate 82.