Ben je regelmatig onderweg met de auto en kun je wel wat handigheidjes gebruiken op het gebied van verkeersinformatie en parkeren? Wij hebben 4 gratis apps uitgezocht die je autoritje nog aangenamer maken.
Parkmobile
Nooit meer geklooi met parkeerautomaten of muntgeld. Met Parkmobile parkeer je je auto, start je de parkeeractie en betaal je maandelijks via een automatisch incasso. De app is tevens handig om je auto terug te vinden in steden waar je minder bekend bent. Let wel op de transactiekosten van € 0,25 (NL) en € 0,30 (BE) per parkeeractie en of de dienst ondersteund wordt in jouw stad.
Gratis (transactiekosten per parkeeractie) | iPhone en iPad | 8,6 MB
De iPhone 13 nu tot €393 voordeel!
• Heb je al internet van Ziggo thuis? Profiteer dan van extra voordeel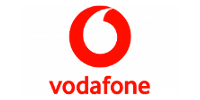 Bekijken
ANWB Onderweg
ANWB Onderweg is een van de meeste complete apps op het gebied van autorijden. Je krijgt informatie over de actuele verkeerssituatie, benzineprijzen, laadpalen, parkeertarieven en meer. De compleetheid van de app is ook meteen het nadeel. Omdat verschillende diensten gebundeld zijn in één app, kan het lastig zijn iets snel op te zoeken tijdens het rijden.
Gratis | iPhone | 21,9 MB
Waze
Een app die autorijden socialer maakt; dat klinkt als muziek in de oren. Met Waze kun je meldingen maken van de huidige verkeerssituatie en je medeweggebruikers wijzen op een ongeluk of politiecontrole. Handig, want van deze meldingen profiteren een heleboel automobilisten, waaronder gebruikers van Google Maps.
Gratis | iPhone en iPad | 73 MB
Flitsmeister
Een app met flitsinformatie is een must op de iPhone van de gemiddelde automobilist. Er zijn een heleboel apps in omloop (en ook ANWB Onderweg levert deze informatie), maar Flitsmeister is veruit het meest populair. Je krijgt signalen bij flitsers op jouw weg en tijdens een trajectcontrole kun je je gemiddelde snelheid controleren. Zeer volledig en erg handig.
Gratis (met premium optie) | iPhone | 33,8 MB