De geruchten over een universele simchip voor de iPhone 4 worden steeds hardnekkiger. Het idee is dat de consument een iPhone koopt in de Apple Store, ter plekke een provider uitkiest en dat de gegevens van de provider op de chip worden geschreven. Geen gegoochel meer met simkaarten dus.
De grote vraag is echter hoe dit zal gaan uitpakken. Moet iedereen de volle aanschafprijs betalen voor de iPhone,  of mogen providers – als vanouds – aanbiedingen maken voor een abonnement met gereduceerd aanschaftarief? En mogen alle providers meedoen of blijft het bij het door Apple geselecteerde clubje?
Vodafone Runners: De iPhone 13 nu met 3 maanden gratis Apple TV+!
Maximaal voordeel als je thuis internet van Ziggo hebt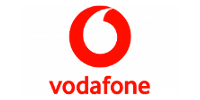 Bekijk actie
Jouw provider
Het is speculeren geblazen of dit een goede ontwikkeling is of niet, nadere details zijn nog niet bekend. Door een positieve bril gezien wordt het nu gemakkelijker om een iPhone te kopen en kun je zelf uit alle providers kiezen. Een dergelijke ontwikkeling is een volgende stap in de simlockvrije verkoop, die Apple al succesvol inzette met de iPad en nu ook in steeds meer landen voor de iPhone heeft ingevoerd. Mocht het voor providers mogelijk blijven om gecombineerde aanbiedingen van apparaat en abonnement te maken, dan zou het een interessante marktwerking kunnen opleveren.
Apple meer macht
Het zou echter ook zomaar kunnen dat de universele simchip niet de consument meer vrijheid geeft, maar Apple meer macht. Mocht het alleen maar mogelijk zijn om te kiezen uit de providers waarmee Apple een contract heeft afgesloten, dan is het dus helemaal niet meer mogelijk om zelf een provider te kiezen. Er is dan immers geen simkaartje meer dat je kunt verwisselen. De telefoonproducent bepaalt dan dus welke provider jij moet kiezen. En als de iPhone alleen nog maar in de Apple Stores te krijgen is, geeft ze dat de mogelijkheid de prijzen nog even op te drijven. Hiermee worden de telecomaanbieders dus buitenspel gezet.
De grote vraag blijft hoe de ontwikkeling gaat uitpakken. Wordt het een open markt met prijsdaling tot gevolg, of geeft de universele sim Apple de mogelijkheid woekerprijzen te hanteren. We houden het in de gaten.