In tegenstelling tot eerdere berichten lijkt iCloud toch alleen beschikbaar te worden voor OS X Lion. Dit blijkt uit interne instructies voor Apple-personeel.
Handleiding
9to5mac heeft de hand weten te leggen op de instructieformulieren die Apple-werknemers hebben ontvangen. Hierin staat alle informatie die zij moeten weten om hun klanten te informeren over de draadloze synchronisatie van iCloud. Boven aan het formulier staat bij de systeemvereisten:
BLACK FRIDAY: De iPhone 14 nu tot €348 korting!
• Maximaal voordeel als je thuis Ziggo hebt
• 6 maanden Apple Music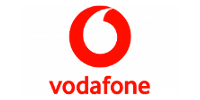 Bekijk actie
'Mac with OS X Lion v10.7.2 en iTunes 10.5 of later'.
OS X Lion
Anderhalve maand geleden had het er nog alle schijn van dat OS X Snow Leopard ook zou voldoen voor iCloud. In een voorkeurenmenu van .mac (in Tiger) stond vermeld dat iCloud een computer met Snow Leopard v.10.6.9 benodigt. Het lijkt er nu dus op dat deze informatie achterhaald is en dat late-adopters toch over zullen moeten stappen naar Lion om iCloud te gebruiken.